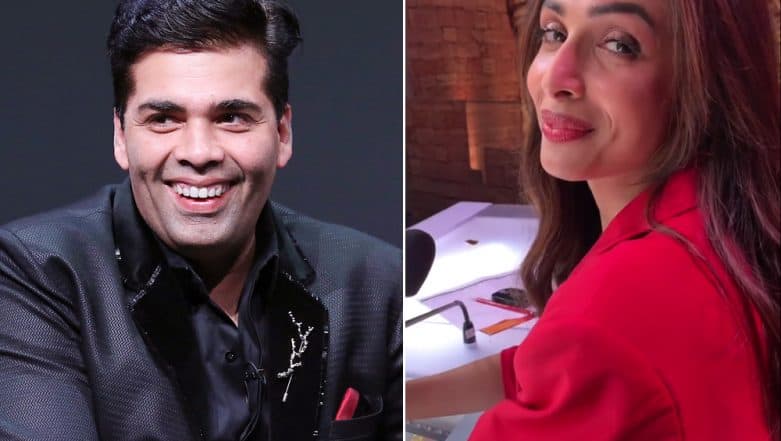 And Karan Johar is up to some mischief yet again! Karan asked Malaika Arora yet another 'burning' question hinting at her love life which has been a hot topic of discussion! On the sets of India's Got Talent, Karan shot a video where he is seen teasing Malaika of starting something new! Ahem! THIS is When Malaika Arora and Arjun Kapoor Are Expected To Make Their Relationship Official.
He begins with saying, "Morning Malaika... Oh my god, red hot... Is there a stop sign to someone?" Malaika, with a wicked smile asks, "Stop sign?" To which KJo asks "Who are you trying to stop Malaika?" She says, "I am not trying to stop anyone Karan!" "Yes, I believe you're starting something new in your life..." says Karan leaving Malaika blushing and how! With the ongoing rumours about Malaika and Arjun's alleged love affair, we believe Karan was hinting at just that! *wink wink* Is Karan Johar Teasing Malaika Arora for Going on a Birthday Holiday With Alleged BF Arjun Kapoor – Watch Video.
Watch the video here-
With Arjun and Malaika making several appearances together, not shying away anymore to go out in public together, it is quite evident that they are ready to take their relationship one step ahead. The rumoured couple recently returned from a vacay where they rang in Malaika's birthday. Malaika and Arjun were seen holding hands together at Milan airport and the pic is going viral as we speak!
As for this video, do you agree with us that Karan is actually hinting at Malaika and Arjun's relationship? Comment below and tell us!