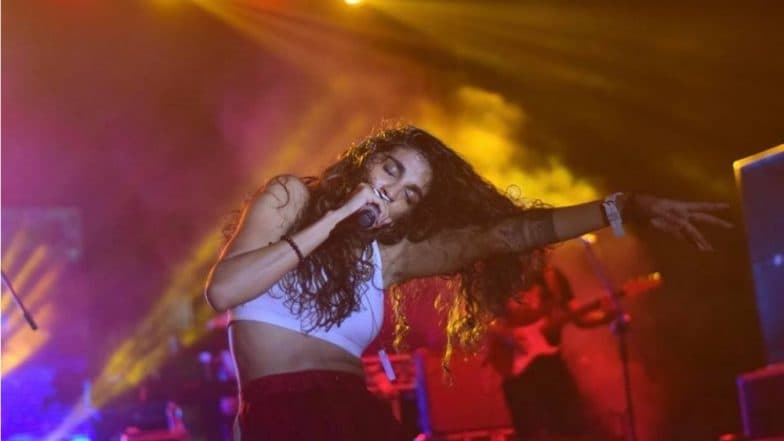 For those who know are the kids 90s, they probably have a special place in their filmy mind for VJ Anushka Manchanda. The singer, model and actress was a prominent part of the indipop world of Viva. Her presence was quite bright and the fans of that era cannot really replace her. Born on, 11 February 1982, Anushka celebrates her birthday today. She eventually became a known name in the world of music, including Bollywood genre. Here are a few songs of the star that will make you her fan of her voice, all over again. Anushka Manchanda: 'We Wanted to Use All 5 Elements of Nature in my Single Don't Be Afraid'.
Golmaal- The title track of this film was a huge hit as much as the film was. The female voice is indeed lent by Manchanda, making her a known name in the industry.
Naughty Naughty (Cash)- Although the film did not garner much attention, this song sure did. You will be interested to know that this song is a one-take number and Anushka got to be a part of this cool experiment too.
Mit Jaaye Gham (Dum Maaro Dum)- The song features Deepika Padukone and Anushka's voice perfectly blended in with her role. The sexy and energetic vibe of the gets an add-on because of her voice.
Allah Duhai Hai (Race 2)- The iconic song of the second installment of this cult franchise, 'Race' is sung by Anushka. The song got layered in the next franchises with other versions, but this one has a vibrant tone to it.
Lucky Tu Lucky Me (Humpty Sharma Ki Dulhania)- Varun Dhawan and Alia Bhatt's cute yet bubbly party song was graced by her fierce voice. The song definitely stands out from the rest of them, thanks to her unique tonal quality.
Bezubaan Phir Se (ABCD 2)- The Varun Dhawan-Shraddha Kapoor featuring song is like the game-changer in the movie. It was wonderfully sang by her, easily adding another feather in her cap.
Manma Emotion Jaage (Dilwale)- In this multi-starrer film, Anushka lent voice to Kriti Sanon. Her 'mera desi typical saiyyan' was an instant hit because of the rappish vibe to it.
The latest that she sang was "Aate Jaate" for Golmaal Again. Well, her unique voice is here to stay for long. We indeed such fresh and unique voices in the industry, especially to retain the originality in this buzzing trend of remakes.