It is tough to put a finger on it, but it feels a lil extra good when an outsider becomes mainstream Bollywood celebrity. Bhumi Pednekar is a shining example. She has proved her mettle as an actress with the varying degree of characters she has played on screen since 2015, when she made her debut. She has been thoughtfully selective of her roles, which is a not an attribute well-found in Bollywood. She, if we may add, is also the queen of transformations. She has always braved through playing de-glam roles so far. Bhumi Pednekar Locks Herself In A Room Before Shooting For Pati Patni Aur Woh - Find Out Why.
Bhumi Pednekar turns 30 today. We wish her a very Happy Birthday and, turning the tradition head-on, we are going to ask for a gift from her instead. We want her to continue being the awesome actress she is for decades and decades to come. We want her to always take up roles that challenge her as they did in Dum Laga Ke Haisha, Lust Stories, Sonchiriya and her upcoming movie, Saand Ki Aankh. Bhumi Pednekar: 'I Was Borderline Obsessed With Kuch Kuch Hota Hai'.
Dum Laga Ke Haisha
Many, and we don't say 'many' lightly, cast their doubts on Bhumi having the chance to become a Bollywood 'heroine' when she made her debut with YRF's Dum Laga Ke Haisha. You see the actress put on a lot of weight to play the role in that film. The movie was literally released with the title 'My Big Fat Bride' for the English audience. Bhumi transformed herself for one role and then, again, transformed herself out of it.
Lust Stories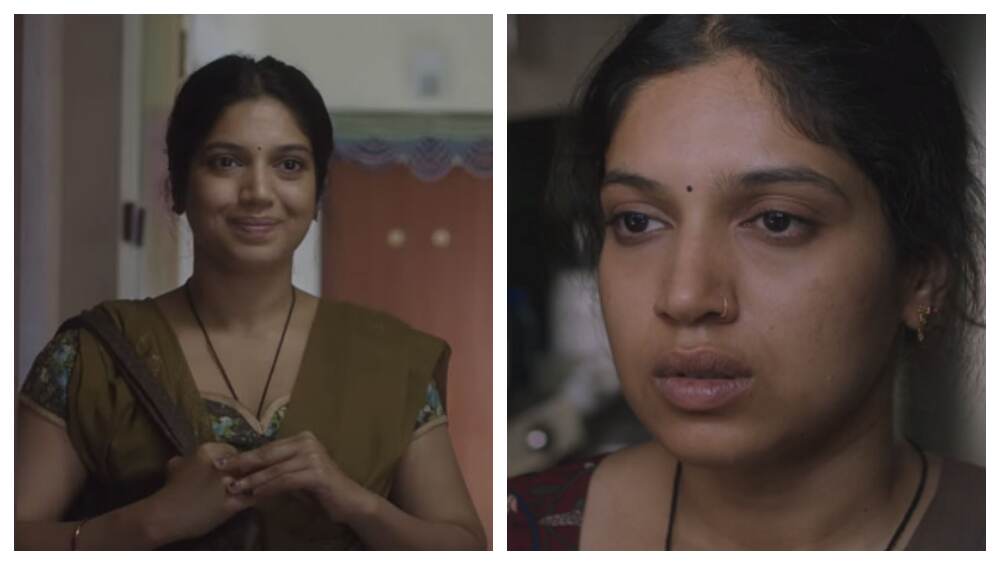 Bhumi played the role of a housemaid in this Zoya Akhtar directorial. Of course, the story and her acting were par brilliance. But, let us also acknowledge that Bhumi had to transform herself once again for the role.
Sonchiriya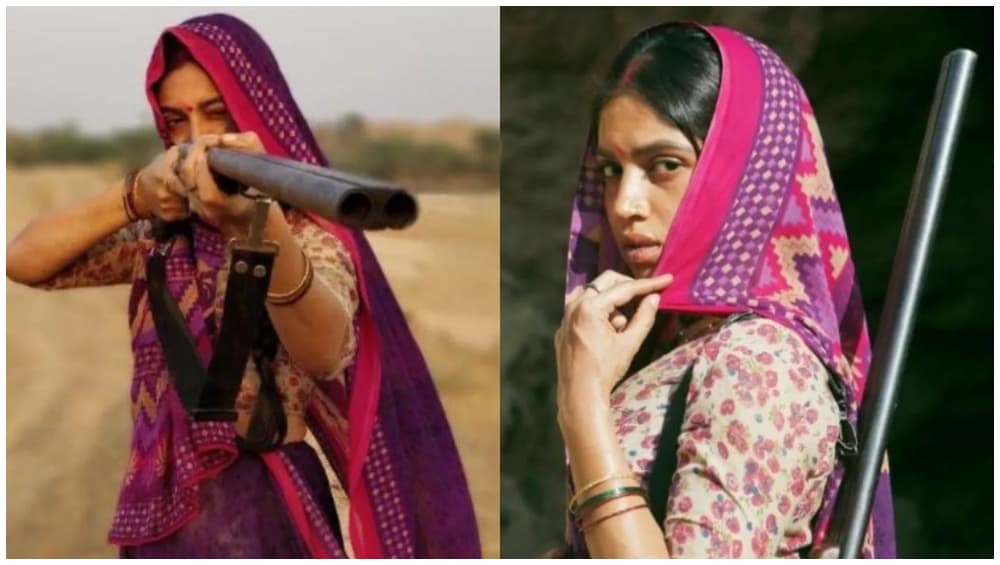 The actress played the role of a woman trapped in the beehad of a small village. Just the fact that she'd pick this role to play out of all that gets offered to her, has us putting her on a pedestal. Don't @ us.
Saand Ki Aankh
In her upcoming film, Saand Ki Aankh, Bhumi plays the role of the real-life octogenarian sharpshooter, Chandro Tomar, who picked up the gun only in her old age. Bhumi can be seen playing the role of the old lady with the help of make-up and prosthetics. Taapsee Pannu also stars in the film with her. We are eagerly looking forward to this movie.
(The above story first appeared on LatestLY on Jul 18, 2019 12:05 AM IST. For more news and updates on politics, world, sports, entertainment and lifestyle, log on to our website latestly.com).