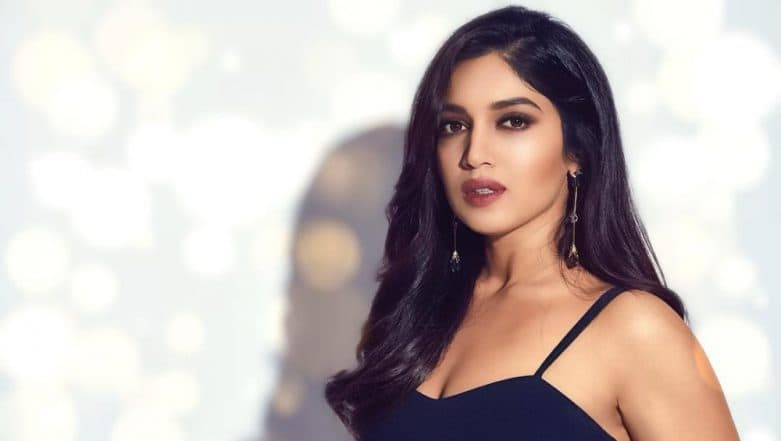 Every actor has his own way to prepare for a movie. While some completely cut themselves off from the world to get into the skin of a character, others like to be around many people to understand their behaviour, especially if they are playing someone from a specific city or a part of the world in the film. Bhumi Pednekar did a mix of both to get ready for her upcoming film, Pati Patni Aur Woh, which will also star Kartik Aaryan and Ananya Panday.
Bhumi flew to Lucknow a few days before her actual schedule to prep for the film, we hear. "Not many people know this but Bhumi always travels a couple of days before any film starts to do her final prep. It is her way to acclimate herself to the surroundings of her shoot and mentally prepare herself to get into the skin of her character. For her next Pati, Patni Aur Woh also, Bhumi traveled to Lucknow two days before the shoot started. She soaked in the city and then did a straight 6-hour prep all by herself in her hotel room," the insider said. Bhumi Pednekar Begins Shooting for Pati Patni Aur Woh in Lucknow, Announces Through Her Instagram Post – View Pic.
She started shooting for the film yesterday. The actress posted a picture from the airport on her Instagram account too. A day before the shoot she woke up at 6 am to prep. "Bhumi literally locked herself in the room yesterday and only interacted with the production crew at night when she greeted them. This morning also, she started to prep from 6 am and finished at about noon. Apparently, this is how Bhumi mentally prepares herself before day one of the shoot. She immerses herself into her location, her character and travelling to the shoot location and staying all by herself really gets her going," the source added.
We definitely cannot wait to see this one. What are your thoughts? Let us know by tweeting to us @LatestLY.