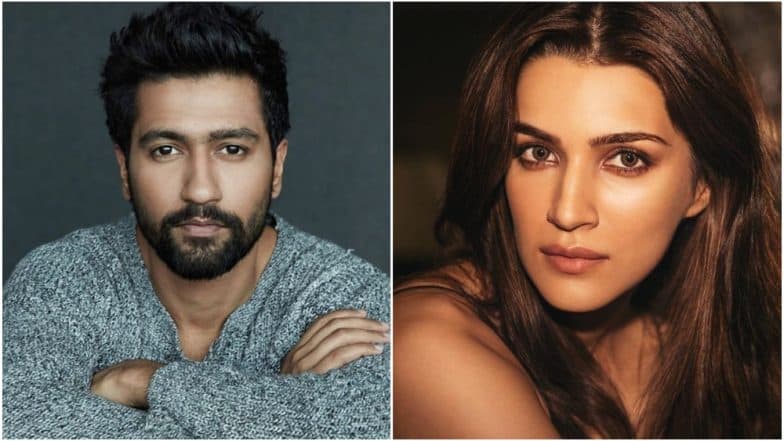 Yes, there is a thing called Engineer's day too. There was once a time when this particular stream of education was a prestige issue. The students and their hyper ambitious parents, collectively strived hard to get an entry to the college. They even were proud of the achievement, irrespective of what the future held for them. However, thanks to Bollywood, especially Rajkumar Hirani's 3 Idiots, the whole stream became a topic of memes! The students found courage to say that they found it tough and wanted to do something else. However, in a reverse situation, we have some real-life engineers who are now the actors in Bollywood. Your favourite Vicky Kaushal is also one of them, btw.
These actors have successfully completed their engineering studies, willingly or unwillingly. May be, they knew the real meaning of 'abba nahi maanenge' even before Hirani thought about it. Like Rancho, they pursued the subject they took up and hit the bull's eye. But then, heart wants what it wants! These stars leapt towards their dream of making it big in Bollywood and were successful in it too.
Vicky Kaushal- His action director dad sure knew the instability of this field and hence made his son first have a stable degree. Before Masaan happened, he already had an engineering degree in electronics and telecommunications from Mumbai's Rajiv Gandhi Institute of Technology.
View this post on Instagram
Taapsee Pannu- The curly haired actress is a software engineer. She went into the world of modelling only after completing her graduation in Computer Science Engineering from the Guru Tegh Bahadur Institute of Technology in New Delhi.
Kartik Aaryan- The always-grinning actor has always been proud of his struggling days. Did you know that the star-in-making pursued an engineering degree in biotechnology from Navi Mumbai's D Y Patil College of Engineering?
View this post on Instagram
Kriti Sanon- The leggy sass got a chance to be in Bollywood movie Heropanti and then on she has been unstoppable. But she first completed BTech degree in Electronics and Telecommunication Engineering, from Jaypee Institute of Information Technology, Noida. Well, when your dad is CA and mom is a professor, you have to.
View this post on Instagram
Sushant Singh Rajput- The actor is the epitome example of engineer celeb. He not only secured admission in the Bachelor of Engineering (Mechanical Engineering) class in Delhi Technological University, but ranked seventh in 2003 AIEEE exam. He also cleared 11 engineering entrance exams.
View this post on Instagram
For the students who find it hard to just give up on the college course to run behind their secret ambition, these people can work as an inspiration. After all, not all parents are like 'Farhan's' and not all have the courage to jump like Raju! So, why not be a Rancho, instead?