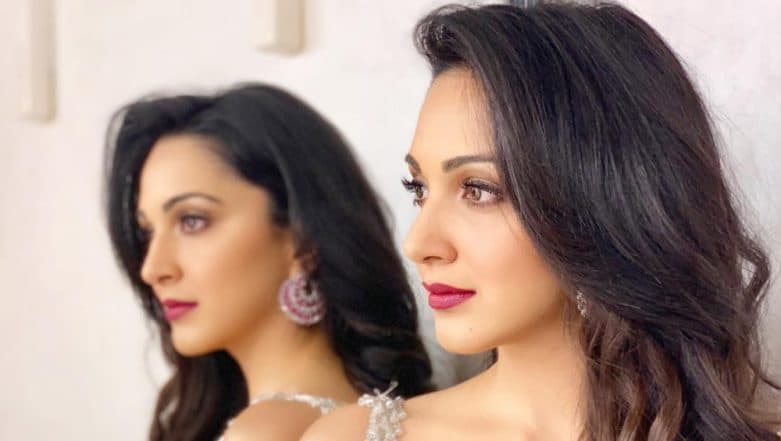 Kiara Advani is on her way to become the A-lister actress Bollywood runs after. Starring in Netflix's Lust Stories changed the game for her. She now has big movies like, Kabir Singh, Good News, Laaxmi Bomb in her kitty. Well, along with success, a lot of haters will also come. The actress was on a chat show recently where she talked about how she dealt with some of these haters. The actress was once trolled for allegedly getting a botox job on her face. "I remember I was at a clothing line launch. I did my own make-up, as I thought I am good at it. But I went overboard that day and in all my pictures, I could see two dollops on my cheeks," Kiara told Anaita Adajania Shroff on Feet up with the Stars. Kiara Advani Bags Fifth Project with Karan Johar; to Star in Netflix Original Guilty?
Kiara further added, "Maybe it was because of my high cheekbones or it was the highlighter. But everyone started saying that I had got botox done."
Kiara said that the trolling instilled a fear in her and she avoided doing her own makeup. She added, "It was so mean that I started believing that something had changed on my face." What Is Kiara Advani's Real Name? Salman Khan and Alia Bhatt Are the Reason Behind Her Name Change.
Though, Kiara added that she did think of a witty comeback to all the haters who were asking why her face looked different. "It was due to eating a lot of biryani a day earlier," she told everyone.
Someone's got a sense of humour. We knew she looks good and can act. Now, we can say she has a delightful off-screen presence. She has all the elements of becoming a superstar. Kiara, see you at the top.