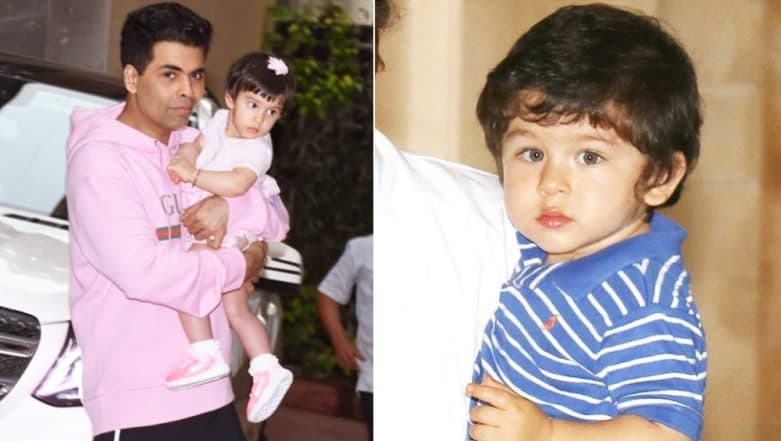 First of all, Karan Johar, if you are reading this, you are the coolest parent ever! On his show Calling Karan, while dealing with one of the relationship issues of one of the callers, Karan went on to explain why he doesn't feel the need for a relationship to be labelled. Like how as kids we are taught to call someone elder to us as "Bhaiya" or "Didi".
He went on to say that a couple of times, one of the nurses who take care of his kids, have asked Roohi to call Taimur "Bhaiya". And his response to that is epic! "When Taimur comes, so the nurses start saying to call Taimur their (Yash and Roohi's) brother. But why? May be 20 years later, Taimur wants to be with Roohi. Anything can happen 20 years later," explains KJo to one of his callers. Well, he is right, isn't he? Watch the video below where he is seen talking about the same-
Karan is back with the second season of his radio show, Calling Karan on Ishq 104.8 FM. On the show, the director gives love advice to callers but says he never takes a cue to help people from his films. "No, what we show in the movies is ridiculous. You can't possibly ruin people's lives by giving those situations. Those are meant for cinema halls but not for people," he said at the launch of the show recently.
Karan said he is so honest with his advice that often he has broken relationships. "We have a disclaimer in the beginning that I'm not a professionally trained individual so my advice should be taken at that level. But I give extremely sincere advice and I've broken a few relationships," he added.