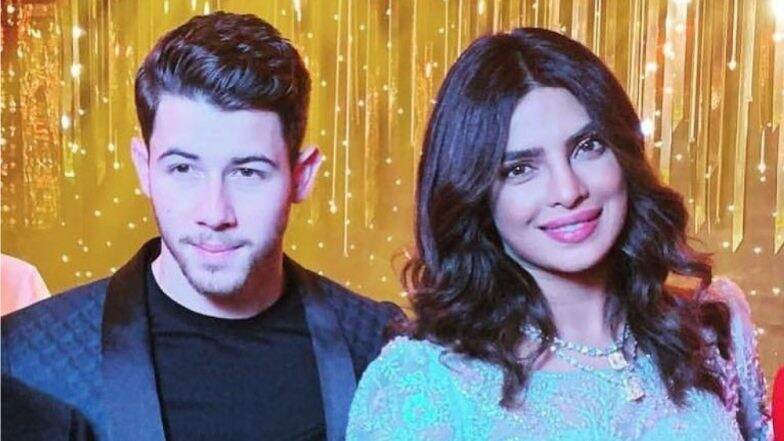 When Sonam Kapoor got married to Anand Ahuja, she was quick enough to change add her husband's surname to her name. However, when Deepika Padukone got hitched to Ranveer Singh, she chose to stick to her own surname rather than going with Ranveer's. In both cases, we think it was the choice of the respective women to do as they please but some so- called "feminists" will always think otherwise. What Priyanka Chopra has recently said about adding Nick Jonas's surname to hers might change the perception of looking at this for some people, we assume. The actress recently confessed how she always wanted to add singer and husband Nick Jonas' name to her own, and says it doesn't take anything away from her identity. Priyanka Chopra Reveals How Nick Jonas Made her Change Their Wedding Venue From a Private Island Abroad to a Palace in India.
Priyanka changed her Instagram handle to Priyanka Chopra Jonas after getting married to the singer in December. She opened up about her decision when she appeared on "The Tonight Show Starring Jimmy Fallon" to promote her Hollywood movie Isn't It Romantic. "I always wanted to add his name to mine because I feel, like, you know, we are becoming family. And I'm a little traditional and old school like that," Priyanka is seen saying in an episode's clip. Another important point she made here is that she feels it doesn't "take away my identity. He gets added to who I am". Now that's another way of looking at it! Priyanka Chopra Answers The Million Dollar Question of Who Clicked Her Cozy Picture With Nick Jonas!
On the work front, PeeCee is currently promoting her film - Isn't it Romantic, which will release on Netflix in India. The actress is also working on her memoir titled "Unfinished". "I am writing the book this year. I am excited about it. It is about all feelings through my career and getting married. In the last two-three years, I found my feet a lot more as a woman and as a person. I am not so insecure. So, thought it is the right time to delve into things before I change my mind and go back into my shell," she said.