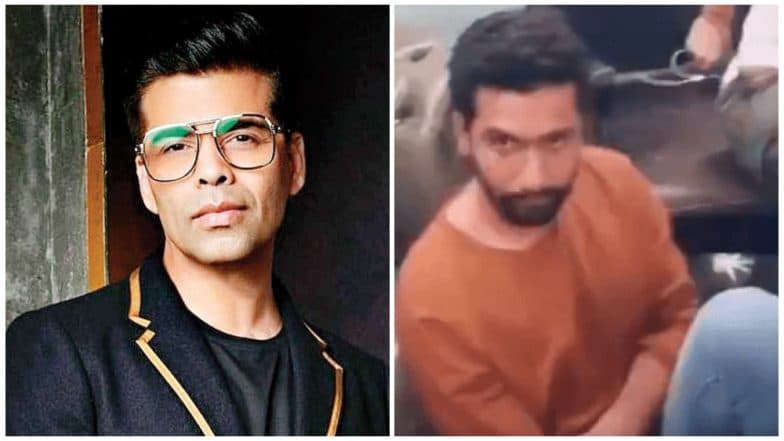 Whenever Karan Johar throws a party, it is bound to attract major stars, as well as major headlines. And sometimes, major controversies too. Like recently, he had held a party that was attended by his close friends and Bollywood stars like Varun Dhawan, Shahid Kapoor, Deepika Padukone, Malaika Arora, Ranbir Kapoor, Arjun Kapoor, Zoya Akhtar, Vicky Kaushal, Ayan Mukerji et al. A clip from the party, shot by Karan Johar himself, went viral that showed the celebs in the middle of having a fun time. Karan Johar Gives an Amazingly Sarcastic Response to a Troll Who Joked About His Sexuality - Read Tweet.
However, the clip also managed to become controversial, as some of the netizens felt the celebs were looking too high, and they might have been using drugs. Shiromani Akali Dal MLA Manjinder Singh Sirsa added more fuel to this baseless allegation, by tweeting incessantly against these celebs and also writing an open letter about it.
Former Mumbai Congress party president, Milind Deora, came to Karan Johar's defence, saying he was at the party and no one was using any kind of drugs there. Ranbir Kapoor, Deepika Padukone, Shahid Kapoor-Mira Rajput, Arjun Kapoor-Malaika Arora and Others at Karan Johar's House Party Took Drugs? Milind Deora Clears the Air.
Check out the controversial video that Karan Johar has posted on his Instagram page:
View this post on Instagram
So what really happened at that party? Were the celebs just drunk or had they been high? Why was Vicky Kaushal, who recently won a National Award for his performance in Uri: The Surgical Strike, looked so doped out? Karan Johar answers every question asked here in his recent interview to journalist Rajeev Masand.
Watch the whole interview below:
So in the interview, Karan Johar was quite scathing in his reply to Sirsa's allegations. He said, "Here were achieving members of the industry who were having an easy night out after a hard week of work, having a good time. I took that video with all the earnestness, would I be putting out that video if there was anything happening at all? I am not stupid."
Karan Johar also revealed that his mother, Hiroo Johar, was also present at the party, and it was more of a social gathering. He added, "My mother, 5 minutes before this video, was sitting with us. It was that kind of a family, happy, social gathering, where friends were sitting and having a good time and we were listening to some music, having some good food and having good conversational energy there. There was nothing else going on."
As for Vicky Kaushal's doped-out look, Karan revealed that he was suffering from dengue, and not ingesting any drugs! Karan revealed, "Vicky was having hot water with lime and some of us were having some wine, perhaps." He angrily insisted that there was no powder being used at the party, and that they all are law-abiding citizens. Karan Johar also warned the mischief-mongers that he would opt for legal ways in future, if any such baseless allegations are thrown at him. "You cannot mar our solid reputations, our sincere reputations, our committed reputations just because you are presuming something," he concluded.