Here is the kind of film poster the audience would love to see more and more! A short film named Devi has been announced featuring 9 women in the story. The cast of this film has the stellar actresses from across Marathi and Hindi film industries. We can see actresses Kajol, Shruti Hassan, Neha Dhupia, Neena Kulkarni, Mukta Barve, Sandhya Mhatre, Rama Joshi, Shivani Raghuvanshi, and Yashaswini Dayama all in the lead roles. Kajol Opens Up About Meeting Husband Ajay Devgn for the First Time, Suffering Two Miscarriages and More in an Emotional Post.
As the statement by the makers says, this film is about ' a story of nine oppressed women, from different strata of society, living a small room, faced with the dilemma of sharing their space and stories in a country all too used to tragedy & pain.' It is directed by Priyanka Banerjee.
As we can see, women are from different cultural and social backdrops. From a burkha-clad woman to a glamorous face to a boss lady to a doctor and more, we see women from different professions and stories in their eyes. Check out the poster.
Devi Poster: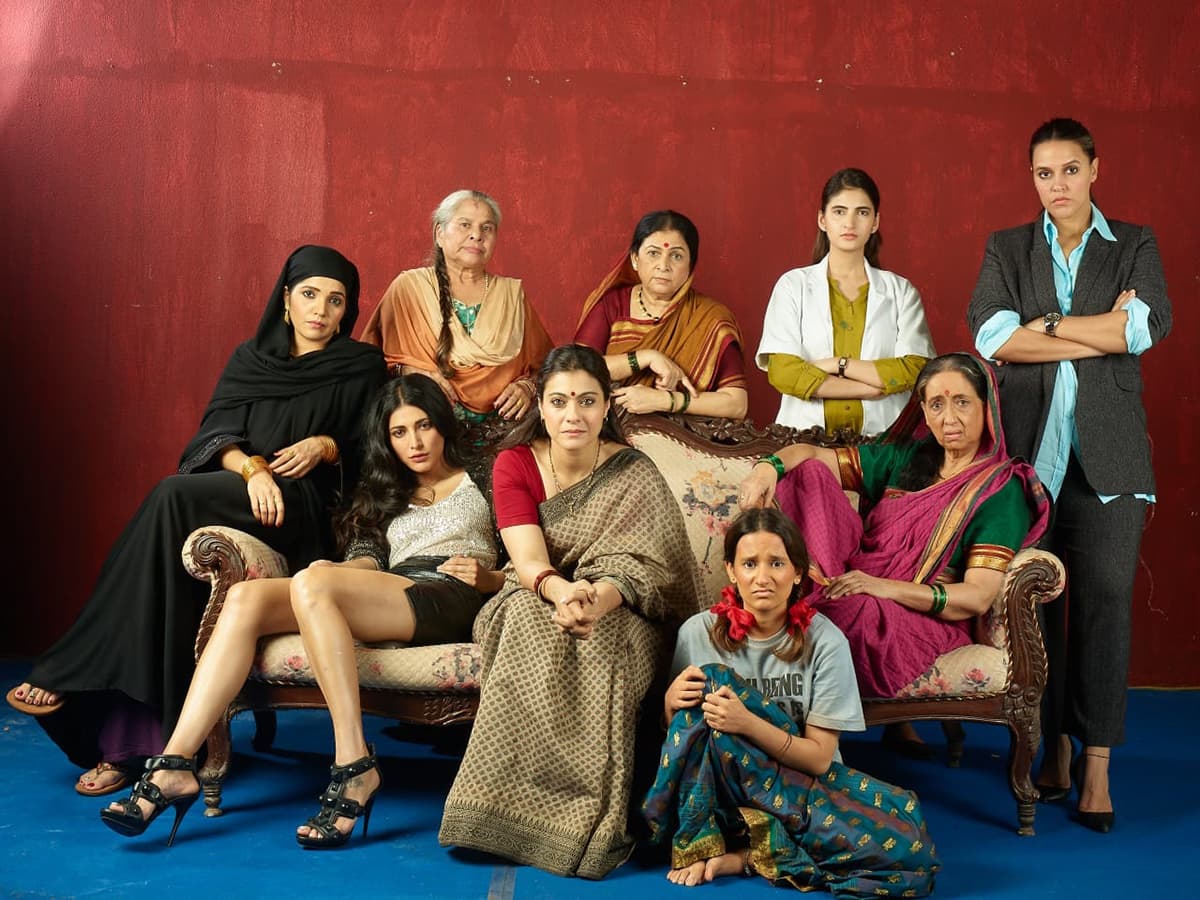 Well, this is an amazing and powerful cast that we are totally looking forward to. In fact, this also makes us wonder when will get to see a full-fledged mainstream movie with such strong women power next? As of now, we are happy that the concept is being shelled out! With a woman helming the film starring other women, the makers are surely breaking the gender bias barriers for sure.
(The above story first appeared on LatestLY on Jan 16, 2020 12:35 PM IST. For more news and updates on politics, world, sports, entertainment and lifestyle, log on to our website latestly.com).