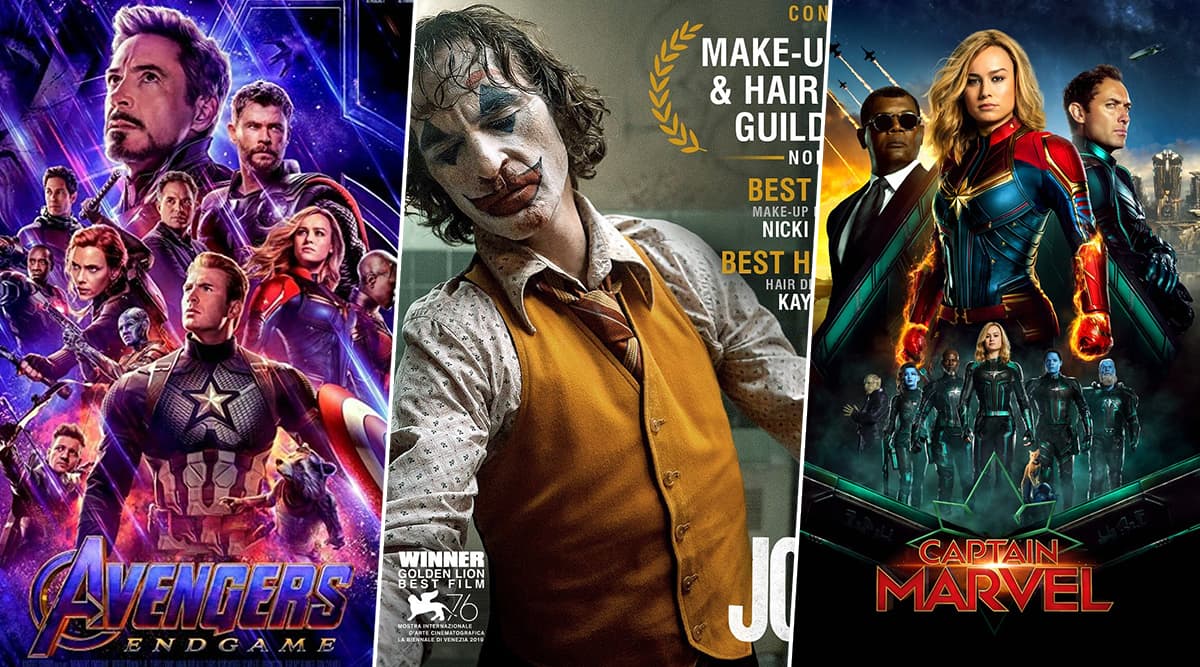 As we head to 2020 in a couple of weeks' time, let's take a moment and look at the most searched movies of the year globally. Google has released its various lists of most trending aspects of 2019, which includes parameters like actors, movies, TV shows, personalities. Talking specifically about the movies that trended the most globally,  Avengers Endgame tops the list, which is hardly surprising. The Marvel movie created history by dethroning Avatar to be the highest-grossing film of all time. On rank 2 is DCEU's stand-alone film Joker starring Joaquin Phoenix that was undoubtedly one of the best movies of the year. Joker created history by being the first-ever R Rated movie to cross the $1 Billion mark at the box-office. Number three on the list is yet another MCU film Captain Marvel starring Brie Larson, which released prior to Avengers: Endgame. The superhero movie grossed the $1 Billion Mark at the worldwide box-office. Jussie Smollett, Kevin Hart, Joaquin Phoenix Top The Most-Searched Actors in Google Year in Search 2019 Global List.
Ranked fourth on Most-Searched Movies list is Disney-Pixar's Toy Story 4. This Tom Hanks and Keanu Reeves movie is the fourth and final instalment in the Toy Story franchise, and is touted by fans as the best farewell attempt to the much-loved property. Next is Jason Momoa's stand-alone DC film Aquaman on the fifth spot of the most searched movies global list. The film was first released in China and later in the USA gaining some tremendous fanbase. It also crossed the $1 Billion mark globally. Standing sixth on the list is Quentin Tarantino's ninth film Once Upon a Time in Hollywood starring Brad Pitt and Leonardo DiCaprio in the lead. The film earned rave reviews and also some controversy over its brutal violence and the portrayal of the late Bruce Lee. Game of Thrones, Stranger Things, Chernobyl Top The Most-Searched Television Shows in 'Google Year in Search 2019' Global List, Indian Shows Balveer, Motu Patlu Among Top 10 Shows.
Check Out The Complete List Below
Academy Award-winning Green Book, starring Viggo Mortensen and Mahershala Ali, ranks eighth on the list. The seventh, ninth and tenth ranked most search films are all Disney films. Frozen 2 ranks seventh, Jon Favreau's The Lion King on number nine and Will Smith's Aladdin on rank 10th. If you look at the list, you can easily see that Disney has dominated not just the box office, but also the trends, what with six films on the list (including Endgame and Captain Marvel).  So which among these movies is your favourite? Do mention the same in the comments section below.