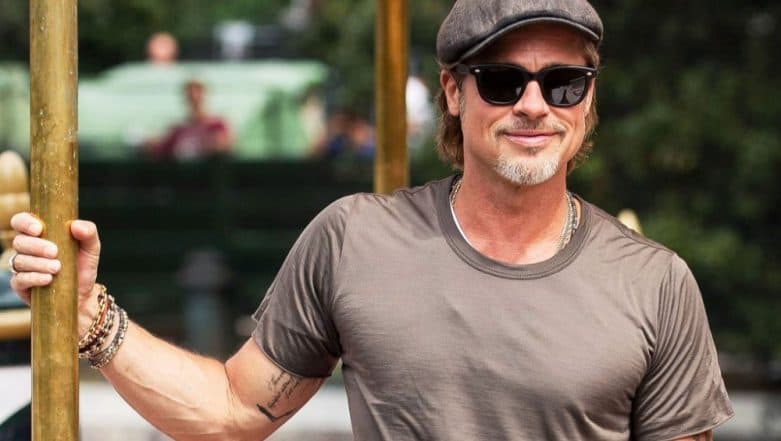 Brad Pitt has etched a new tattoo on his bicep and it is located right next to his matching tattoo with ex-wife Angelina Jolie. The actor, who was photographed in Italy, flaunted his tattoo as he wore a casual T-shirt, jacket and a newsboy cap. The tattoo is that of a silhouette of a man standing over his shadow. Interestingly, the tattoo has been inked right next to a quote from Rumi's work, "There exists a field, beyond all notions of right and wrong. I will meet you there". The significance of the Rumi work is that he got the tattoo along with ex-wife Angelina Jolie in honour of their 2014 wedding. Once upon a Time in Hollywood Star Brad Pitt Is in No Mood to Join Instagram
What makes Pitt use that specific spot for his recent tattoo and what is the significance of the silhouette of a man are a few questions that fans have. Due to the ambiguity of the ink, fans have already started speculating that perhaps it is an ode to his 2008 film, The Curious Case of Benjamin Button. A few are also claiming that maybe it is inspired by Pitt's character in 1998's Meet Joe Black. While the mystery continues, this is a new addition to his collection which includes the first initials of each family member, a set of lines designed by Jolie herself, his ex-wife's birthday, an outline of Ötzi the Iceman, and the word "Invictus". Ad Astra Movie Review: Brad Pitt's Space Film Hits the Right Notes, Say Critics at the Venice International Film Festival 2019
You can check out the picture below.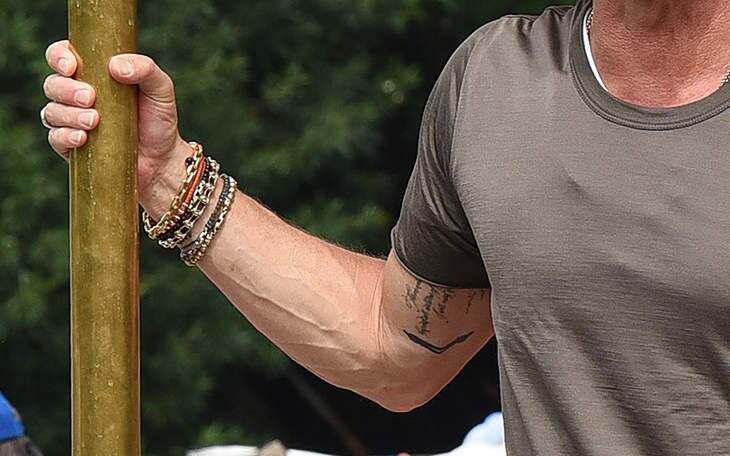 The actor is currently in Italy to attend the Venice Film Festival. As his upcoming film, Ad Astra, where we will see Pitt play astronaut Roy McBride, is all set to premiere at the film festival, the actor is promoting the same. At a press conference, while speaking about the film, Pitt quoted, "In retrospect, what [director James Gray] and I were digging at was that definition of masculinity," at the press conference. He further added, "We've both grown up in an era where we were asked to be strong…and there is a value in that, but [also a] barrier because you're hiding some of those things you feel ashamed of. We all hide and carry individual pain and wounds."
"We were asking the questions – is there a better definition [of masculinity] for us…a better relationship with loved ones, with your kids and with ourselves?" he continued. The Venice Film festival has already kicked off and will conclude on September 7, Ad Astra will release on September 20.