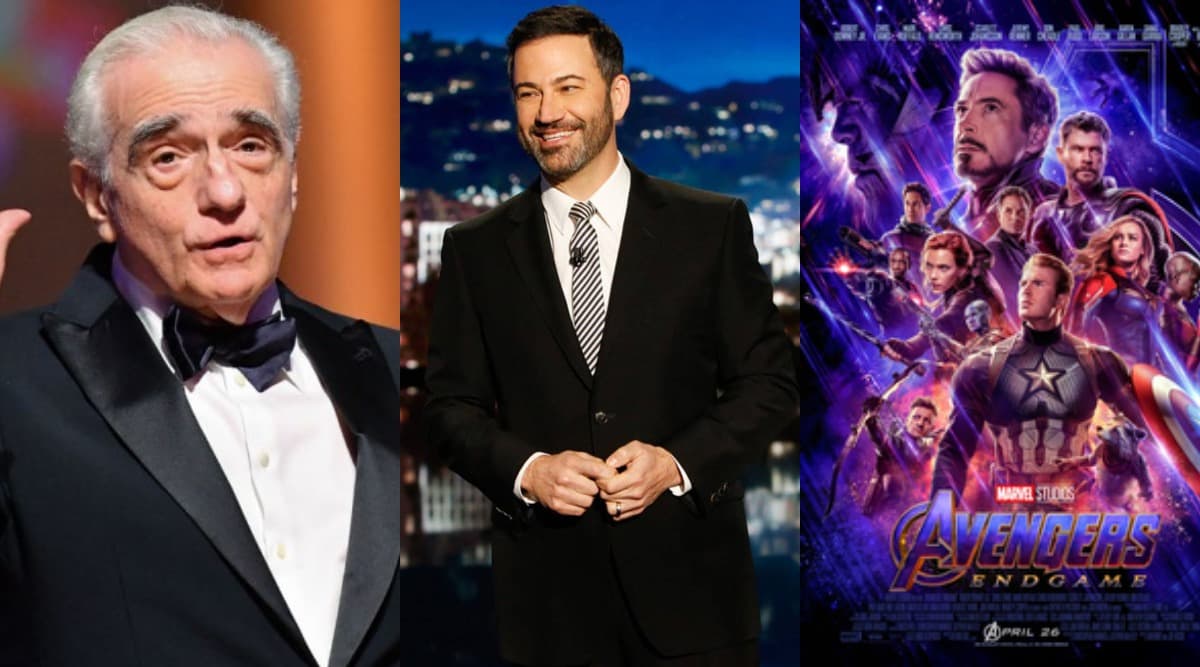 Unless you are leaving under a huge rock, you would know about Martin Scorsese's opinion about Marvel movies. He believes those superhero movies aren't cinema and while you may or may not agree with his opinion, Jimmy Kimmel has tried to be a peacemaker of some sorts between the two parties. The American television host took to his Twitter account to release a new trailer of Marvel x Martin Scorsese movie and no, we aren't kidding. Avengers: Endgame Directors Russo Brothers Go Hard at Martin Scorsese Saying 'Nobody Owns Cinema'.
If Martin Scorsese ever decides to direct any superhero movie for Marvel, thanks to Kimmel, you know how it would turn out to be. The move was simply brilliant on Kimmel's part and he did a great job by cashing in on their current controversy. While imagining Al Pacino in Iron Man's suit or Robert Di Niro as the mighty Hulk may look like an impossible task, Kimmel and his creative team just made the impossible look so amazingly possible. Avengers Endgame Stars Chris Evans, Scarlett Johansson Respond to Martin Scorsese's Marvel Criticism.
Check out the Funny Video Posted by Jimmy Kimmel
EXCLUSIVE trailer for Martin Scorsese's new @Marvel movie #IrishMan! pic.twitter.com/HXslIQ7FcC

— Jimmy Kimmel (@jimmykimmel) November 19, 2019
Many Marvel stars came out in support of Marvel after Scorsese's comment about its theme park-like movies. While the director reserves his right to comment, MCU fans are clearly upset with his verdict and they are right in their own space. But hey, why be so serious? Especially when Kimmel has given a comical touch to this entire discussion. Watch the video above to understand what we're talking about and don't forget to drop in a comment on his Twitter account.