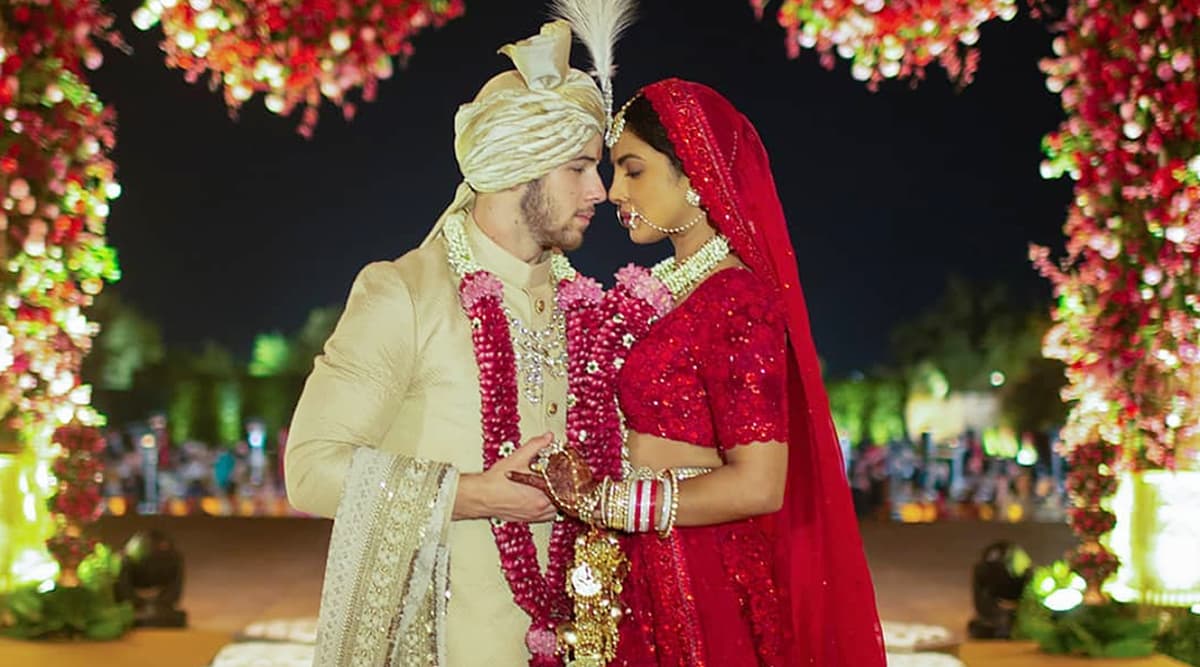 Nick Jonas and Priyanka Chopra would be celebrating their first wedding anniversary this December. The lovebirds had tied the knot in both Christian and Hindu rites. The grand affair took place at the Umaid Bhawan Palace in Jodhpur. The ceremony was attended by families of the couple and their close pals. Although it is going to be a year, we are pretty sure that you must still not be over their wedding pictures. And guess what, Nick has something special in store for his wifey on their special day. Priyanka Chopra and Nick Jonas Celebrate their First Diwali Together, Actress Shares Pictures from their Celebration.
Nick Jonas and Priyanka Chopra have always set major couple goals. From their outings to supporting each other for their projects, this couple has turned out to be everyone's favourite. Talking about their first wedding anniversary, Nick Jonas opened up about it during the promotions of Midway. He was quoted saying as, "Well, I don't wanna say what we're doing to celebrate because it's a surprise for her, and she might be watching. And if she is, then I wouldn't want the surprise to be spoiled," reports etonline.com. Priyanka Chopra and Nick Jonas Kiss and Cuddle as They Party in Vegas and Fans Can't Stop Gushing About Them (See Pics).
The Lovely Duo
View this post on Instagram
Nick Jonas also stated, "We will be taking a few days away from the tour to have some time. It's been a crazy year. It's flown by, it's hard to believe it. John Varvatos was at our wedding, so he was there to be with us and it was a great couple days celebration. This year's been, for she and I both, probably the craziest of our lives, but kind of nice to have that centering grounding feeling with each other." And we also just cannot wait to see how the Chopras and Jonas' plan to host a party for Priyanka-Nick!