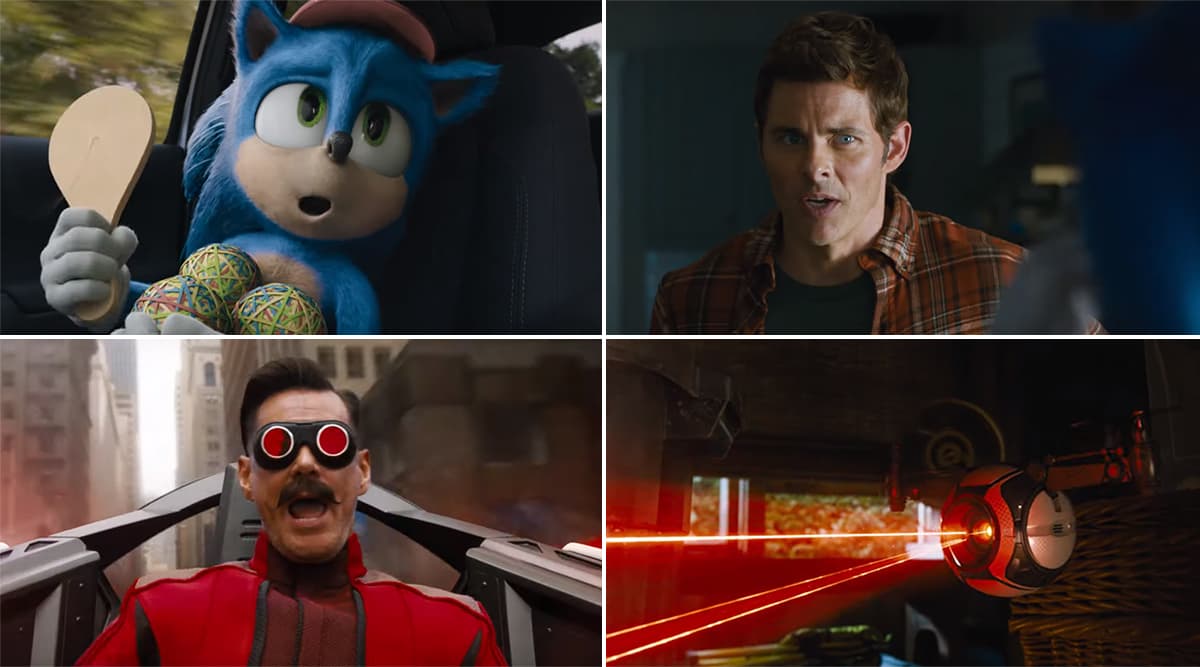 After receiving major backlash for the first trailer of Sonic The Hedgehog, the makers of the movie have released a second one. The better version of the trailer of the live action animated film is getting a positive response. The film is based on the video game of the same name. In the new trailer, we can see a transformed figure of Sonic. Unlike before, he has wider eyes and less teeth and a crisp body structure with better CGI.
This trailer also might stand out for the larger screen space to this main animated character. The entire trailer revolves around Sonic's bonding with new best friend Tom (James Marsden) and his special skills. The video has also has a fine share of screen time for Jim Carrey who plays Doctor Robotnik. Check out the trailer below.
Sonic The Hedgehog  New Trailer:
Earlier, Jim addressed the criticism that the older version of Sonic received. An entertainment tabloid quoted him saying, "All I know is, just like everything else in our world, we're feeling out of control of the process. As far as something like a Sonic character, that's something people have a sense of ownership from their childhood. So, of course, they're going to get involved if they can. We'll see if it's a good thing or a bad thing." Well, here is the brand new trailer and it has to be seen how the fans respond to it! Are you happy with the new Sonic? Do let us know in the comments section below.