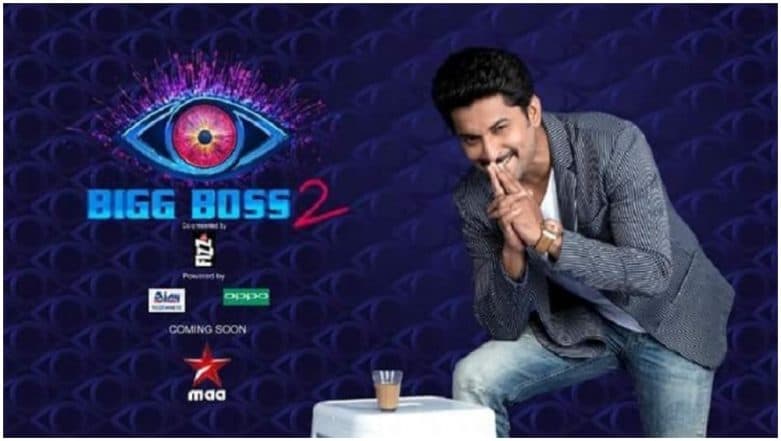 The super success of Salman Khan-hosted reality show, Bigg Boss, has inspired regional channels to have their own iterations of the show. The Telugu and Tamil versions were also successful and got great ratings. It fees like be what the language is, viewers just love to see celebs being trapped inside a house and abusing each other. This year also, we saw Marathi viewers having their inaugural season of Bigg Boss Marathi, while Malayalam superstar Mohanlal will host Kerala's first Bigg Boss season.
Not to forget, Kamal Haasan-hosted Bigg Boss and Telugu counterpart also returning for their second seasons. Speaking of the Telugu Bigg Boss season 2, it will be hosted by Nani. The final 13 celeb list for contestants have also been revealed and here they are -
Amit Tiwari: Actor
Geetha Madhuri: Popular singer
Tanish: Actor
Deepthi: News Anchor in TV 9
Tejaswi Madivada: Model turned actress
Samrat: Actor, known for his case where his wife alleged harassment from him for dowry
Kaushal: Serial actor
Deepthi Sunaiana: Viral videos star
Roll Rida: Rap singer
Shyamala : Anchor
Bhanu: Actor
Kireeti Damaraju: Character Artiste
Babu Gogineni: Human rights activist
Apart from these 13 celebs contestants, the second season will also feature three participants - Ganesh, Sanjana and Nutan Naidu - from the general public. (info sourced from Telugu 360)
The first season Bigg Boss Telugu was hosted by by Jr NTR. Siva Balaji had walked away with the trophy and a cash prize worth Rs 50 lakh! It will be interesting to watch how the second season of the show will unfold!