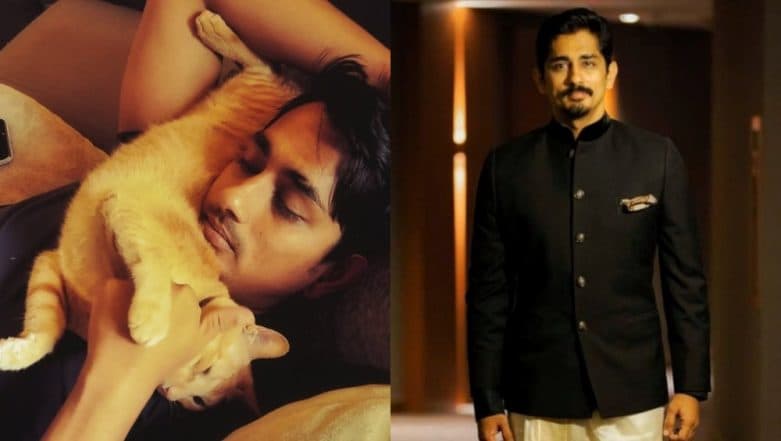 From his chocolate boy looks to his impeccable screen presence, Siddharth has been a boon to the acting industry! Born as Siddharth Suryanarayan, the actor turns 40 today but continues to woo his fans on social media. Not just that, he is still quite the heartthrob.
Those who have followed his career closely would remember him as the lanky dude from Shankar's Boys starring opposite Genelia D'Souza, singing songs curated by AR Rahman. Others would remember some of his more prominent roles in various mediums from Hindi, Malayalam, Telugu, Kannada to Tamil. As he turns a year older today, we gush about how he is one of the best the industry has to offer!
Thank you photographer (did you know he had this talent) @ThisIsDSP for this picture. Styled by @amritharam2 pic.twitter.com/gUjddaPs2D

— Siddharth (@Actor_Siddharth) January 19, 2018
Phenomenal actor
Siddharth has been quite the diamond in the rough South industry. He proved his mettle as an actor right from his debut film. Making his debut in Shankar's Boys back in 2003, the actor further went ahead to play a part in Rakyesh Omprekash Mehra's Rang De Basanti. Needless to say, he has been an asset to filmmakers.
Extremely vocal about his opinions
There are a handful of actors who express their true opinions in public. Despite the way followers and fans react to opinions shared by celebrities, that doesn't bother Siddharth. He continues to voice whatever he wants people to know and is quite articulate about the same.
Trying to watch the telly with Tatcho. pic.twitter.com/rrH0fd5Otc

— Siddharth (@Actor_Siddharth) March 19, 2019
Has an impressive background
Not many people know this but the actor has quite an impressive resume right. Starting with a degree in Business management, the young actor further pursued a career in filmmaking. He was one of the handfuls who managed to snag an assistant's position and worked under Mani Ratnam!
Jack of all trades
You'll find Siddharth not just in Tamil cinema but his performances sprawled across the south industry. He has been involved in Telugu, Kannada, Tamil and even Hindi. Basically, his filmography is as linguistic as his tongue.
Strong social media game
Apart from expressing his opinions out loud, Siddharth's social media game has been quite strong. he always responds to tweets directed at him and also sends across necessary help. In fact, during various storms and floods that took over Chennai in the past years, Siddharth often took to his social media handles to request people to extend a helping hand.