If you are not aware of this, like most of the recent Tamil big-ticket films that came out in recent times, even 2.0 is facing a ridiculous controversy just mere hours before its release. The Cellular Operators Association of India (COAI) have reportedly sent a legal notice to the makers for showing mobile phones and cell phone towers in a bad light. If you have seen the trailers, you know that Akshay Kumar's super-villain is against humans getting obsessed with mobile phones and controls the devices to pose an attack on humanity, thus making the humans bring back Rajinikanth's rogue android Chitti to handle him. COAI has also asked the Central Board of Film Certification (CBFC) to re-censor the film and remove the derogatory scenes. Akshay Kumar and Rajinikanth's 2.0 in Trouble Again! Cellular Companies Demand to Revoke Its Censor Certificate.
Considering this theme was made quite obvious in the first trailer itself, we wonder why it took COAI so long to react, that too a couple of days before the release of the film. However, the makers of 2.0, directed by S Shankar, are unfazed by the furore and they have revealed a new release promo. 2.0: Rajinikanth Turns Every Dialogue Into an Epic One, Says Akshay Kumar.
Save for a couple of scenes, the new 2.0 promo has revealed nothing new about the film (except reiterating the fact that the special effects still look dubious in some scenes). But the promo again focuses on how obsessed human race is with cell-phones and that feels like a middle finger to the controversy it is currently mired in.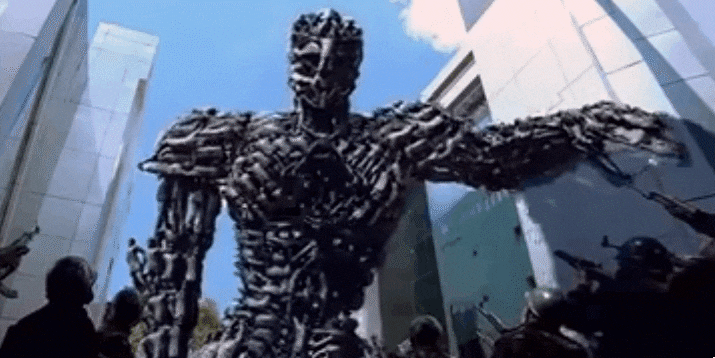 Watch the new promo here -
2.0 has Amy Jackson in the lead, and also stars Adil Hussain, Kalabhavan Shajohn and Sudhanshu Pandey. The movie is reportedly made on a budget of Rs 600 crore, making it the most expensive film India has ever made. 2.0 is all set to release on November 29, with shows coming out as early as 6 in the morning.