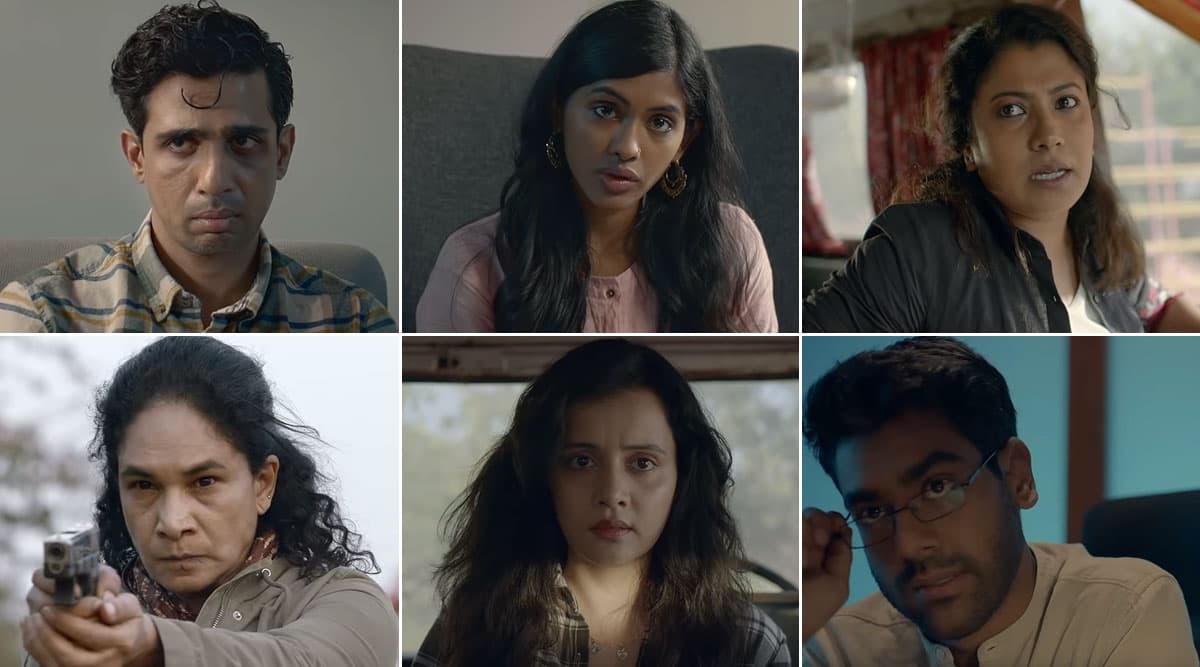 'Careful What You Wish For' could be the aptest tagline for actor Gulshan Devaiah's next Amazon Prime outing. Titled Afsos the web series trails the life of Nakul (Devaiah) whose biggest Afsos in life is first, not being able to kill himself after 11 attempts, and second, after making sure to die in his 12th one, having 'afsos' over him giving his own supari. Yes, that's the premise of the actor's next outing, the trailer for which was released yesterday. Gulshan Devaiah Reveals Dibakar Banerjee Is the Reason He Did Netflix's Ghost Stories
Check Out The Trailer Of The Series Below:
Amazon Prime's black comedy seen Devaiah's character who has had extremely horrible luck in trying to end his life, talking to a therapist and telling her how he has made 11 unsuccessful attempts at killing himself. The scene switches to a couple of people who offer such services and Devaiah approaches them. They guarantee him a successful death and even question him on his preferred way to 'go' to which he chooses 'a gunshot to his head'. Vidyut Jammwal And Gulshan Devaiah Talk Commando 4, Ghost Stories And Surviving In Industry
However, Devaiah changes his mind after his therapist confesses to having feelings for him and he now wants to retract from his own contract killing, which has been given to a man who has a stellar track record of not failing. And with this begins an intense cat and mouse chase. Starring Gulshan Devaiah, Aakash Dahiya, Heeba Shah, Dhruv Sehgal, Jamie Alter, Anjali Patil, Ujjwal Chopra and Ratnabali Bhattacharya, Afsos will also see Anirban Dasgupta and Biswa Kalyan Rath in cameo roles and is all set to air January 17, 2019, onwards. Excited much?!