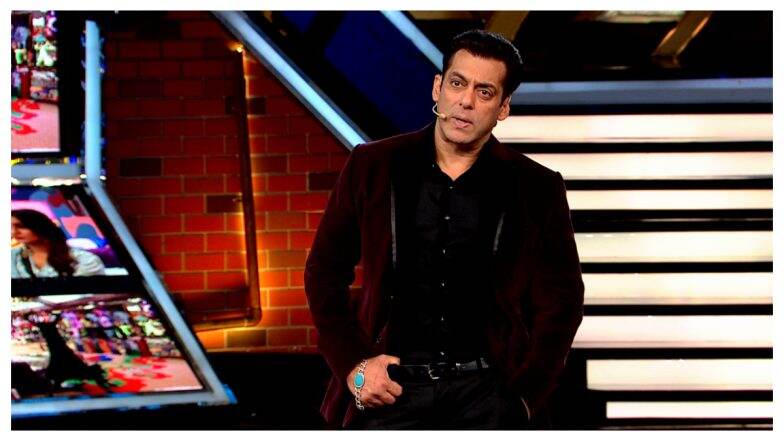 Bigg Boss 13 has also landed in trouble, much like a few of its previous seasons. The Salman Khan-hosted show has landed on the wrong books of Karni Sena, Bhartiya Janata Party (BJP) MLA Nand Kishor Gurjar and Confederation of All India Traders (CAIT). The bodies accused the show of being vulgar, obscene and not safe for consumption for the audience of all ages. Now, the Ministry of Information and Broadcast has also taken note of the complaints. As per the latest reports,  I&B has asked Prasar Bharati for details regarding the objectionable content that is part of the reality show. 'Bigg Boss 13 Spreading Vulgarity': BJP MLA Nand Kishor Gurjar Seeks Ban on Salman Khan's Reality Show.
Karni Sena's letter points out a moment from the show where a "Kashmiri Muslim man is made to share a bed with a Hindu girl." This is the reference to contestants Asim Riaz and Mahira Sharma being assigned the same beds for the show.
"Under the Hindu act, I request the government to immediately ban the show because it is being telecasted on national TV. Bigg Boss show has totally ruined the Indian culture," the letter further stated. Bigg Boss 13: Traders Association Moves Broadcasting Ministry to Censor Salman Khan's Show for Vulgarity (Read Statement).
A few days back, a call to ban Bigg Boss 13 was a trending hashtag on Twitter. BJP MLA Gurjar said in his letter to I&B, "The show is against the cultural ethos of the country and highly objectionable intimate scenes were a part of it. Couples of different communities were being made to become bed partners which is unacceptable,"
Well, this is not the first time the show has hit rough waters. We are looking forward to seeing what the ministry's stand will be on the complaints this time around.
In 2018, Karni Sen took a stand against Sanjay Leela Bhansali's film, Pamdaavat. The body had objections over alleged scenes that were not even in the movie, in the first place. Despite nationwide, protests, the movie released to blockbuster status. It remains one of Indian cinema's most successful films.