At the end of season 1 of Game of Thrones, Daenerys Targaryen had lost her husband, Khal Drogo, and her unborn child. But she emerged from the flames that burn the body of her husband with three dragon babies. Little did we know that seven seasons later, our innocent Danny is going to put a whole city with innocent people in them up in flames. That is some very radical (and kinda abrupt) transformation for you. Game of Thrones Season 8: Jon Snow or Arya Stark - Who Will Kill Daenerys Targaryen in the Finale Episode? Vote Now.
Whether you abide by this murderous change in her or not, depends on how much the writers DB Weiss and David Benioff have influenced upon you. However, seeds of Dany becoming like her father, Aerys II Targaryen aka the Mad King, has been sown right from season 2. Remember the below scene?
She might have just killed an oppressor there, but the idea of using a dragon to destroy her opponents bodes well with what happens in the latest season.
The moral implications of Dany's actions in the fifth episode of season 8 is an interesting discussion for itself, but let's talk about something else - her dragons. As any GoT fan knows, her dragons are named after three important men in her life - Viserion, after her evil, creepy brother Viserys; Rhaegal, after her eldest (and good-hearted) brother Rhaeger; and Drogon, after her husband, Khal Drogo. Needless to add here, all those men have been dead before the birth of those dragons. Game of Thrones 8 Episode 5: From the Golden Company to Arya Stark, 7 Most Disappointing Things That Happened in 'The Bells' (SPOILER ALERT).
One thing I got to observe is how these three dragons each had an important part to play in season 8 in relation to the men they were named after. Let's start with:
Viserion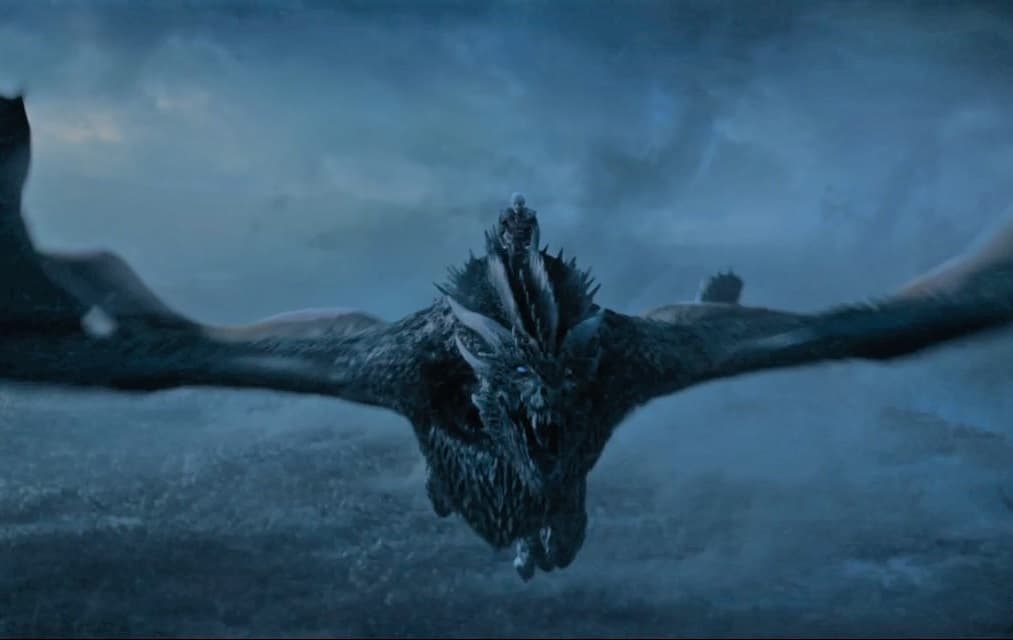 Like we said before, Viserion was named after Dany's creepy brother Viserys, who often gave her threats of gang-rape and murder to get his way done. Why Dany would name a dragon, whom she calls as her children, after him remains a mystery, but that dragon's arc is similar to that of her brother.
Dany loses Viserion in the seventh season to the Night King, when she attempts to rescue Jon Snow and his team from the undead army. The Night King resurrects Viserion as his undead steed who plays a big role in the 'The Long Night', the third episode of season 8. Like his almost-namesake, Viserion has become an enemy for his former mother, who needed to be destroyed for Dany to win.
Rhaegal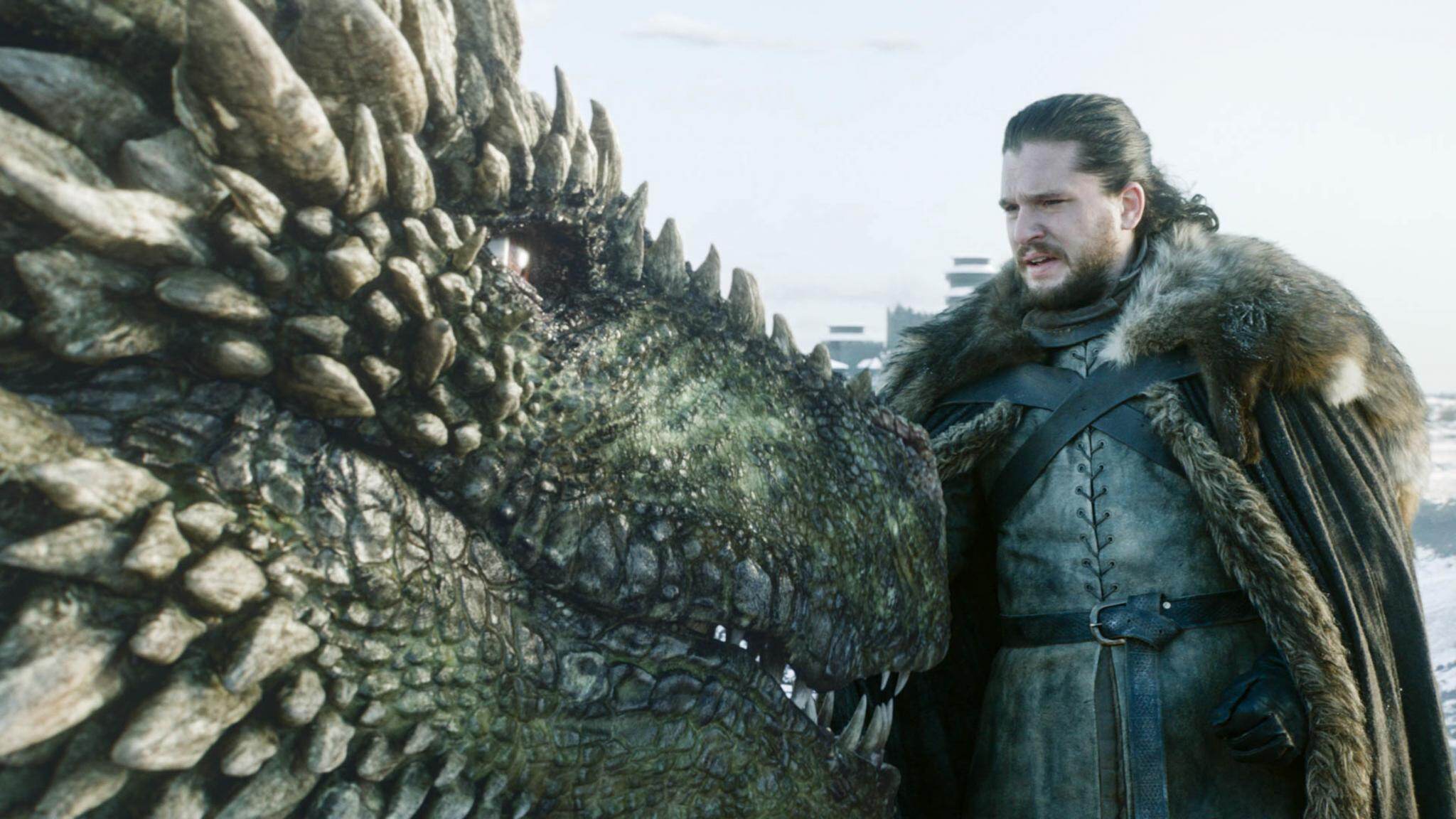 Dany's second dragon, Rhaegal, was named after her eldest brother, Prince Rhaegar Targaryen. Rhaeger also happened to be the father of Jon Snow, Dany's latest squeeze, making him her nephew (though this uncomfortable truth was known to them too late).
Now Rhaegar was killed by Robert Baratheon during the Battle of the Trident (which was often talked about, but not shown in the series). Robert Baratheon, who was the former (and only) husband of Cersei Lannister, took the throne from the Targaryens and ruled over Westeros, before he was killed during a hunting trip.
So now what happens to Rhaegal? He is killed by Euron Greyjoy, a paramour of Cersei, when Dany's troops are about to get to King's Landing. But the Cersei factor is not the only common thing that ties Rhaegal with his namesake.
Jon Snow, who is Rhaeger's son, used to ride Rhaegal before the latter's death. In 'The Bells', Jon realises that Daenerys is turning into the Mad Queen, which makes him recheck his own thoughts about supporting his aunt/lover as the Queen of the North. So it is at King's Landing that both Rhaegel and Jon's association with Daenerys actually ends, physically and metaphorically respectively!
Drogon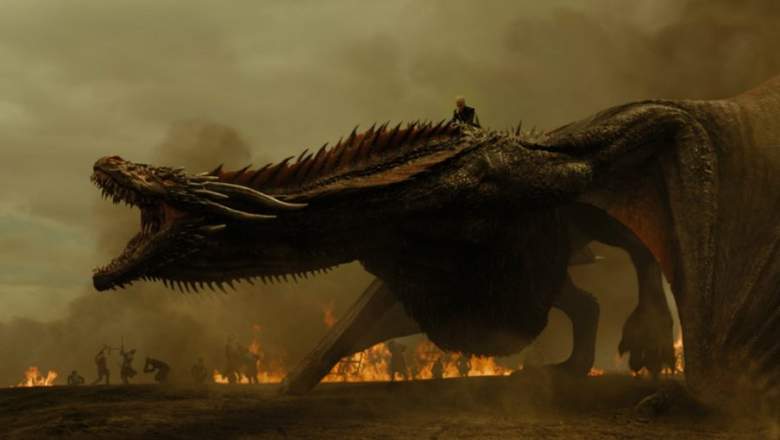 This is, by far, the easiest one to draw parallels. Among all the three dragons, it's Drogon that Daenerys is the closest to, and it is her steed. It is also the most aggressive of the lot, and takes that quality from his namesake, Khal Drogo, Dany's first love and her husband. Now, Khal Drogo was married to Daenerys on the promise that he will conquer Westeros for her, along with his Dothraki army. Unfortunately, he died in the first season itself, so it feels justified that the dragon named after him helps Daney destroy King's Landing. Jon should have also gotten the hint earlier in the season when the below happened -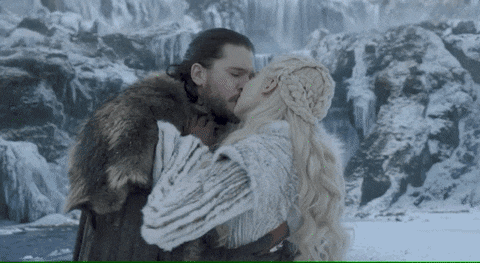 Drogo's jealousy could be linked to the fact that he was the most possessive about Dany. Just like Khal Drogo, who gave up his life fighting for her honour.
So while you can crib about the bad writing in the final season (and you are not completely wrong in doing so), let's also give some credit to the writers to draw some poetic parallels. Who thought that even that unrequired mayhem that happened in King's Landing has such insightful nuances?