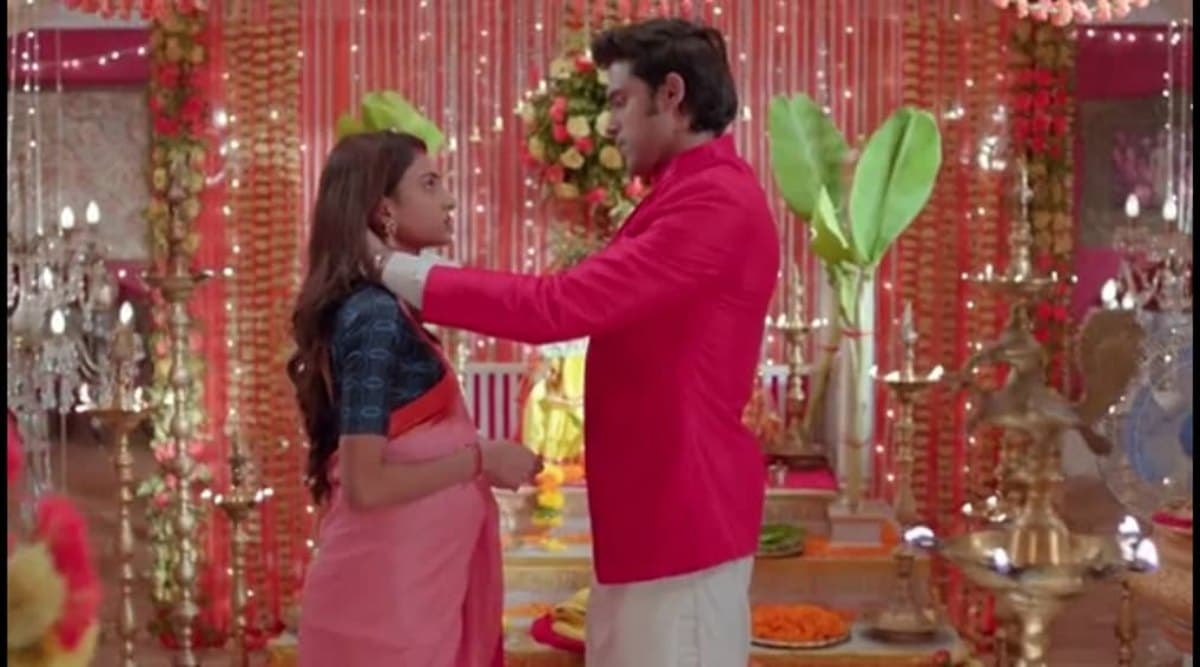 In yesterday's episode of Kasautii Zindagii Kay 2, Veena loses her cool and decides to reveal the truth about Prerna's husband to Anurag. Komolika makes yet another plan to destroy Prerna. In tonight's episode, we see Veena hits back at Mohini and clarifies that it was Anurag (Parth Samthaan) invited them to the party. Veena reminds that Rajesh has given his life for this company so they are a part of this firm. Mohini gets furious and asks her to stay within her limits. Nivedita comes and calms down the situation. Veena questions Mohini and asks that despite Prerna (Erica Fernandes) having devoted her whole life to Anurag and his family they have failed to treat her with respect, especially when she is carrying Anurag's child in her womb. Mohini berates Veena and asks her does she have proof of Anurag being the father? Nivedita joins Mohini and insults Veena and Shivani and asks them to leave the party.
Veena tells them that they will regret their decision of not willing to accept Prerna-Anurag's baby and leaves from there. Sonalika (Aamna Sharif) on the other hand admires Anurag. Just then Prerna comes in. Anurag introduces Sonalika as his wife to the guests. Anurag thinks this is the right time as no one will be there in Prerna's house and he can go there and find out about her husband.
Sonalika introduces Prerna as Anurag's secretary. Prerna challenges Sonalika to reveal her true self to everyone and then see how the Basus behave with her. Prerna sees Veena leave the party in a hurry and asks her if everything is okay? Veena says she is feeling uncomfortable here at the party so she wants to leave. Veena tries to hide her pain as she does not want to trouble a pregnant Prerna. She asks her to wait and tells her that they will leave home together once her work is done at the party.
Meanwhile, Anurag reaches the Sharma house and sneaks in. At the party, Sonalika asks Prerna how it felt when Anurag introduced her as his wife. Prerna says he called Sonalika as his wife and not Komolika. Prerna tells that one day he will get his memory back and then he will show Komolika her right place. Komolika says how will he remember as there is no proof of their marriage also. Nivedita calls Anurag to ask where is he. Anurag tells her he came to the office to get some important papers and will be back soon. Prerna tells that the papers are in the bag in which cash is there. Anurag tells Nivedita to asks Prerna to get the papers as cash is inside it and keep it with her safely. Komolika decides to make Prerna regret her decision of sticking with Anurag.
Shivani sees Komolika and thinks that she is up to something, but isn't sure of it. Anurag comes inside Veena's bedroom and tries to open the wardrobe to see the picture of Prerna's husband. Mohini sees Prerna coming out of the room with the papers and stops her and asks what is she doing up here. An angry Mohini asks Prerna what was the need for her to invite her family to their party. Prerna tells her that she loves Anurag and can do anything for him. Prerna tells Mohini that when will she accept her and trust her. She vows to never leave Anurag and be around him always. Mohini tells Prerna that she just wants Anurag's money. Prerna says she only wants Anurag and nothing else matters for her. Komolika overhears them talking.
In the precap, Mohini and Sonalika blame Prerna of stealing the money from the safe and call the police to arrest her.