Hina Khan and Priyank Sharma's next project is a total treat for all of the actors' fans. After striking a long-lasting friendship in the Bigg Boss 11 house and standing by each other always, Hina Khan and Priyank Sharma extended their friendship into a working relationship as well when they collaborated for an Arijit Singh crooned music video. The song, titled Raanjhana is all about love, heartache, samaj, separation and in the end 'Saath Jiyenge Saath Marenge' kinda maut. Raanjhana: Hina Khan and Priyank Sharma's Cosy Love on the New Poster of the Music Video Is Sizzling Hot (View Post)
The song follows a past life flashback theme where Hina's character comes to stay at a palace and gets some flashes. She sees a book and is transported back to her past life where she is getting married, not to her lover (Priyank Sharma) but someone else. The song also sees Hina and Priyank's character recall their love story and separation due to cultural differences (where we get some major Kalank feels look wise). Raanjhana also has a Sairat kinda twist where both the lovers are killed by Hina's father. 50 Sexiest Asian Women 2019: Alia Bhatt Tops The List Followed By Deepika Padukone and Hina Khan (View List)
Watch The Song Below:
While the soulful melody tugs at your heartstrings, we saw the song's visuals take inspiration from various Bollywood movie scenes and songs. For instance, the part where the lovers are dancing in a desert reminds us of Ghajini's Guzarish song, the scene where Priyank is seen asking Hina's father for her hand, takes us back to Dilwale Dulhaniya Le Jaayenge and the last scene where the lovers are shot reminds us of all those films that had honour killing as a part of their plot. Hina Khan And Priyank Sharma's Crackling Chemistry Is On Display In This Latest Still From Their Upcoming Music Video Ranjhanaa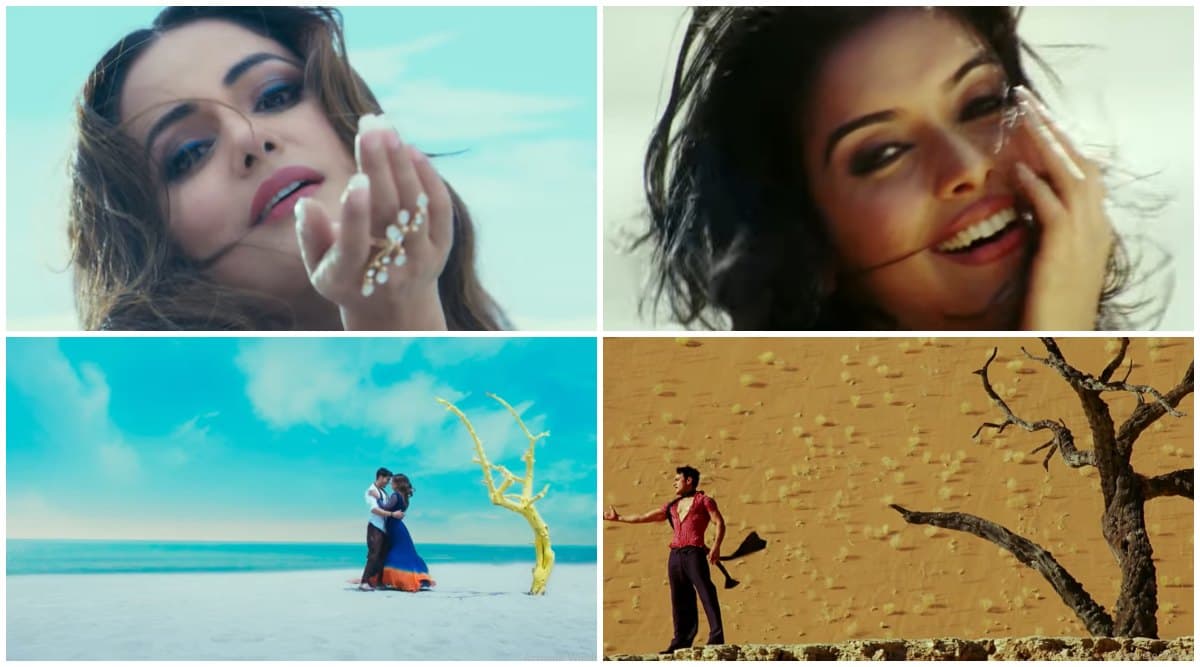 However, there is some good news for fans of the actors here. The story does not end with this one track. Hina's character returns to the present life and is upset on remembering her past, but a knock on the door brings back her reincarnated lover and the frame freezes to 'To Be Continued...'. Well, there definitely is more to their story and this is a promise!
(The above story first appeared on LatestLY on Dec 12, 2019 02:19 PM IST. For more news and updates on politics, world, sports, entertainment and lifestyle, log on to our website latestly.com).