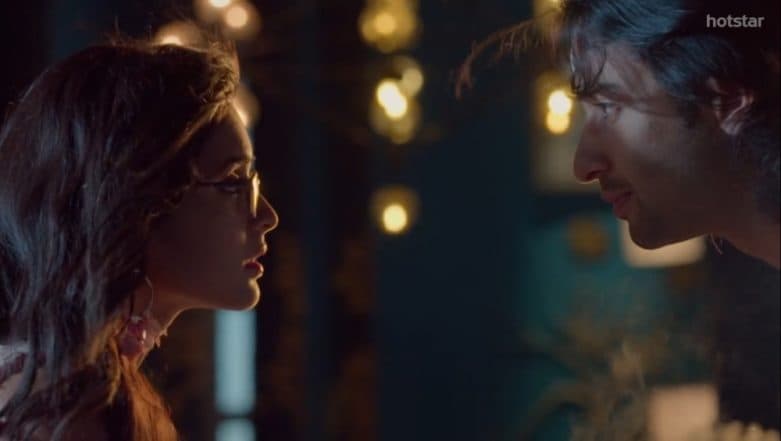 In yesterday's episode of Yeh Rishtey Hain Pyaar Ke, we saw Kunal gives Kuhu a secret task after they get engaged. Later, the Maheswaris receive some shocking photographs of Kunal and Sweta. Tonight's episode starts with Vishambar asking Abir (Shaheer Sheikh) to tell everything about Sweta. Just then Kuhu comes and tells that she knows everything about her. Vishambar gets distraught and calls Meenakshi and Yashpal to enquire what is going on. Yeh Rishtey Hain Pyaar Ke July 23, 2019, Written Update Full Episode: Abir Gifts Mishti a Bracelet, While Shweta Tries to Sabotage Kuhu and Kunal's Tilak Ceremony.
Meanwhile, Abir comes and tells that he was told not to advertise in the newspaper. Vishambar asks who has taken these photos and who is doing this. Just then Saurya comes with a boy and tells everyone that he will tell the truth. Meenakshi asks him who send him the mail to click the pictures. The boy tells that he got the mail from Mishti@moremail.com. Kunal gets angry and asks did she told to click the photo as it was sent through her email I.D. Mishti (Rhea Sharma) becomes sad as no one trusts her. Yeh Rishtey Hain Pyaar Ke July 24, 2019, Written Update Full Episode: Kunal Tells Kuhu That Mishti Has Been Blackmailing Him With His Ex-Lover Shweta's Pictures.
Mishti gets disturbed, Abir asks did she send the mail. Mishti answers by saying that she has not done it and that she has not sent any mail to anyone. Mishti says that this is her family in which her sister is going to get married and knows the importance of having a family and that she can never hurt her family. Abir says if Misti says that she has not done means she is not to be blamed. Vishambar defends Mishti and says that when our own people do not trust then it hurts more. Abir says he will find out who is the real culprit and who is trying to trap Mishti.
On the other side, Meenakshi asks Kunal whether he still loves Sweta and does he wants to marry her, Meenakshi sees Kuhu behind so she asked this question. Kunal tells her to go home now and he will talk to her later. Meenakshi says if he wants to change his decision then she is with him. Just then Kuhu comes and asks why he did not answer the question his mother asked him. Kuhu asks whether he still loves Sweta and wants to marry her. Kuhu says she loves her so much that she sends the mail through Mishti's I.D to trap her. Kuhu tells Kunal to stop going behind Mishti as within ten days they are going to marry each other.
Later Meenakshi is tensed as Abir is only listening Mishti's words and tells Kunal that if Abir leaves them and goes then their family will be shattered.
In the precap, Mishti comes to know that Kuhu has done all these to trap her so that Mishti and Abir get separated.