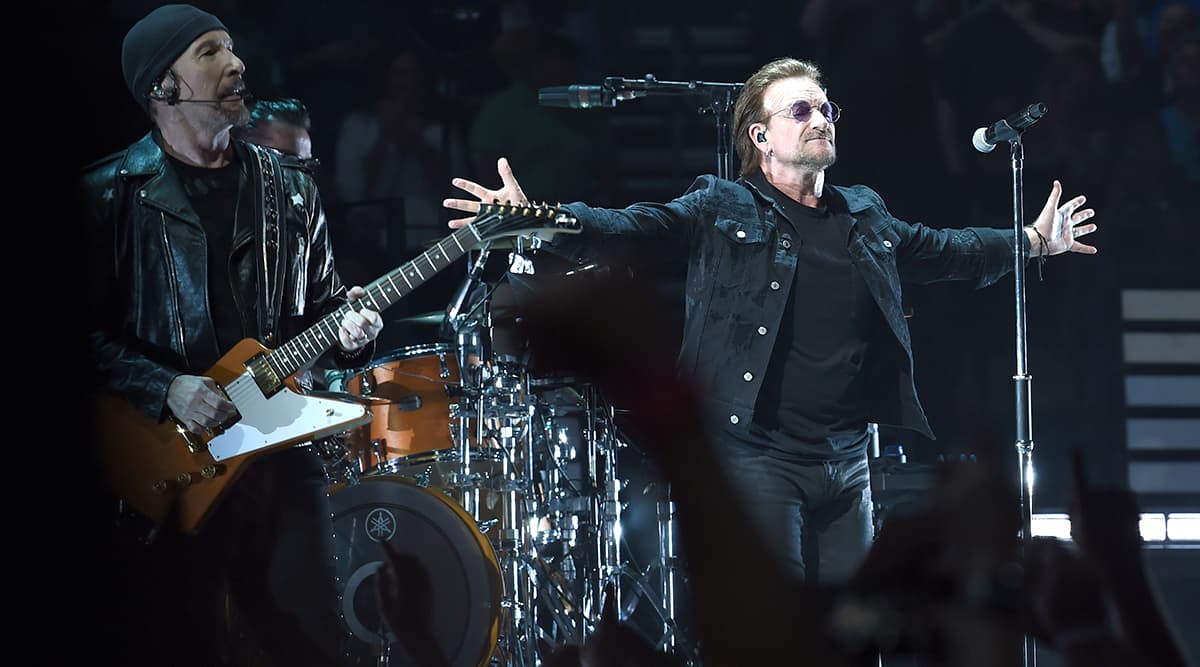 Mumbai, December 13: A special suburban local train will be rolled out to help fans of Irish rock band U2 reach the gig venue on December 15 for the concert. The band will be performing in Mumbai on Sunday. The special train will start at Andheri and ferry passengers to the concert until Nerul station in Navi Mumbai. The special train will have limited stops- i.e. one at Mahim and other at Kurla, which connects the Western, Central and Harbour routes for concert attendees. The concert, which will be held at Mumbai's DY Patil Stadium, will be U2's first gig in India.
According to a report by TOI, the special train will start from Andheri at 2.55 pm and halt at Mahim at 3.10 pm and Kurla at 3.20 pm. The return journey from Nerul will be at 10.50 pm, once the concert is over. It must be noted that only those with valid passes for the event will be allowed to board this train.
BookMyShow has collaborated with the Indian Railways to launch a special chartered suburban train service in Mumbai on December 15. The customers can buy the "travel package" for the special charter train service on BookMyShow. U2, AR Rahman's 'Ahimsa' Song Is a Beautiful Ode to Mahatma Gandhi's Non-Violence Principle (Watch Video).
The band is set to bring their acclaimed "U2: The Joshua Tree Tour" tour to Mumbai this Sunday, celebrating their iconic 1987 album by the same name. The train will make a return trip from Nerul until Andheri with the two stops in between, after the show is over.