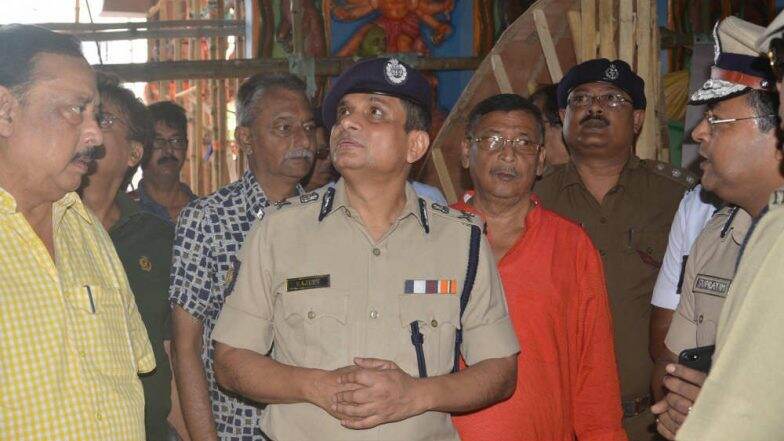 Kolkata, February 7: Kolkata Police Commissioner Rajeev Kumar has been summoned by the CBI for questioning on February 9, 2019. The CBI will question Kolkata Police Commissioner Rajeev Kumar in Shillong in connection with the Saradha case, PTI quoted officials as saying. CBI Summons Suspended TMC MP Kunal Ghosh in Connection With Saradha Chit Fund Scam.
The Supreme Court had earlier issued a notice to Kumar on a contempt plea filed by the CBI in connection with the Saradha chit fund scam. However, the apex court ordered the agency not to initiate any coercive action against Rajeev Kumar or arrest him.
The CBI Tuesday alleged in the Supreme Court that Kolkata Police Commissioner Rajeev Kumar, who was leading the SIT probe into Saradha chit fund scam, tampered with the electronic evidence and handed over document to the agency some of which were "doctored".
The CBI also alleged that there was a "wilful" omission and commission by him and the Special Investigating Team (SIT) of which he was its functional head.
Attorney General K K Venugopal and Solicitor General Tushar Mehta submitted that Kumar was not cooperating in the investigation of chit fund cases, handed over to the CBI by the Supreme Court, and the SIT had not given the complete call data details.
"What was given to us were doctored copy of call records," the attorney general told a bench comprising Chief Justice Ranjan Gogoi and Justices Deepak Gupta and Sanjeev Khanna. The CBI alleged that the laptop and cellphones recovered from Sudipta Sen, Chairman of the Saradha and Rose Valley ponzy scheme by the SIT were not sent to forensic laboratory.