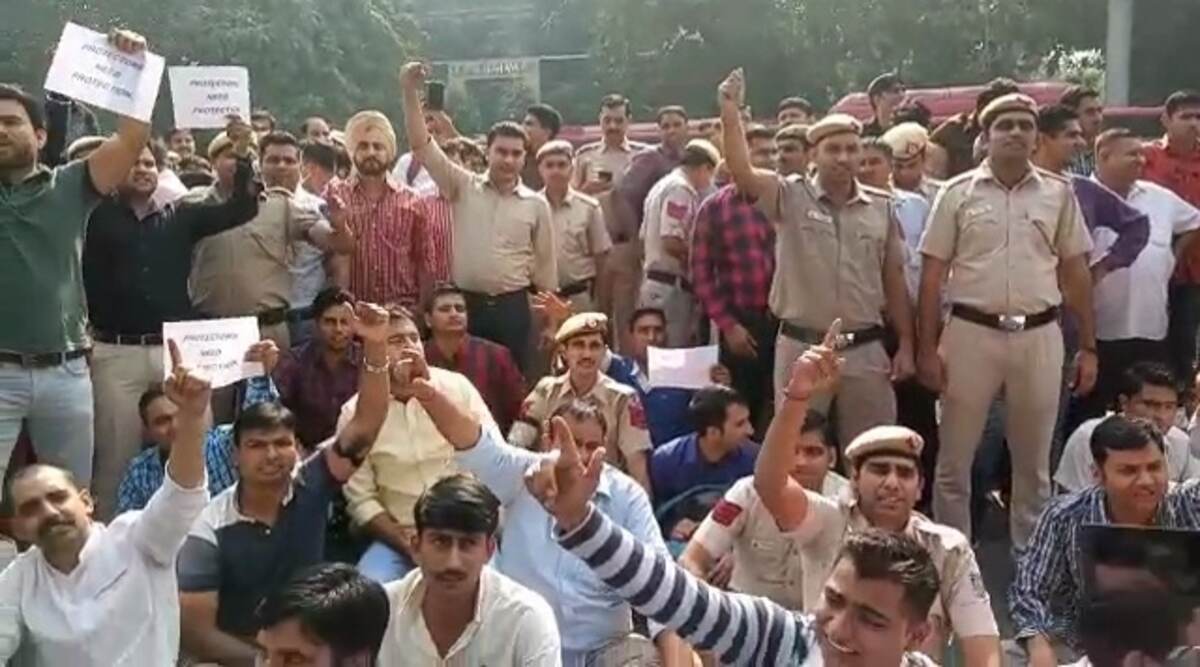 New Delhi, November 5: The protest by policemen, which started outside the Delhi police headquarters, has been called off after the repeated appeals by senior cops. Lieutenant Governor Anil Baijal and the top police officers assured the protesters their full support. They were also assured that the probe will be carried out against the incidents of violence against their colleagues. Watch: Tis Hazari Court Scuffle Intensifies; Delhi Police Personnel, Lawyers Clash at Karkardooma Court.
Addressing the protesters, Satish Golcha, Special Commissioner of Police (Crime), requested the policemen to end the massive protests and resume duty. He promised that a review petition will be filed against the order of Delhi High Court in connection with the matter. He also said that injured in the Tis Hazari clashes will get ex-gratia of Rs 25,000. Tis Hazari Court Violence: Delhi HC Issues Notice to Bar Council of India as Police Protest Rocks National Capital.
The clashes between the police and lawyers started after violence breakout ar Tis Hazari court following a parking dispute. In the incident, Over 20 people were left injured, including the police constables and lawyers. Delhi Police Commissioner Amulya Patnaik Urges Agitating Officers to Return to Duty, Gets Hooted at by Policemen Protesting Against Tis Hazari Violence; Watch Video.
The protesting police constables had made five demands to the Commissioner - restoring the suspended cops, compensating wounded police personnel, stringent action against the lawyers, appeal against High Court order in the Supreme Court and verification of lawyers who assaulted the police personnel.
The protest launched by few hundred Delhi Police personnel on Monday morning gained momentum in the day later after cops from Kerala, Karnataka, Haryana, Tamil Nadu, and Himachal Pradesh extended their support to the protesting policemen to show solidarity.
Slogans like "Go back, Go back" and "We Want Justice" were raised after senior officials appealed them to calm. The protesting police personnel were joined by their families who also took out a candlelight protest at Delhi Police Headquarters.