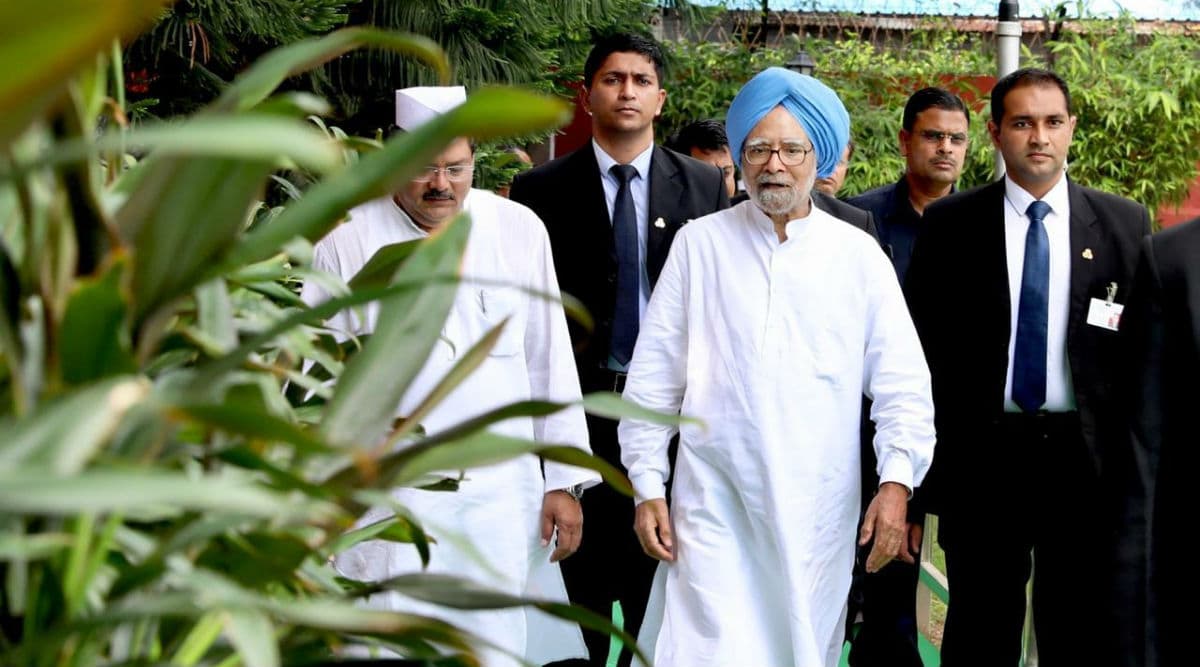 New Delhi, November 29: Former Prime Minister Dr Manmohan Singh on Friday said that the government needs to change the social climate of the country to revive the declining economy. Reacting to the fifth successive quarter of decline in India's GDP, Manmohan Singh said that the state of India's economy is "worrisome". "The state of our economy is deeply worrying. But today I will argue how the state of our society is even more worrisome and that is a fundamental reason for the precarious state of our economy," he said.
Also a world-renowned economist, Manmohan Singh asserted that "mere changes" in policies will not revive the growth. "GDP figures released today are as low as 4.5 percent. This is clearly unacceptable. Aspiration of our country is to grow at 8-9 percent. And therefore the sharp decline of GDP from 5 percent in Q1 to 4.5 percent in Q2 is worrisome. Mere changes in economic policies will not help revive the economy," he remarked while speaking at National Economy Conclave. Nirmala Sitharaman in Parliament: Growth May Be Down, But No Recession Yet.
Singh further said that there is a climate of fear which needs to go to revive the country's economy. "We need to change current climate in our society from one of fear to one of confidence for our economy to start growing at 8 percent per annum. State of economy is a reflection of state of its society. Our social fabric of trust and confidence is now torn and ruptured," he said. "There is no one today that can deny the sharp slowdown in India's economy," he added.
Dr Manmohan Singh Speaking at National Economy Conclave:
LIVE: Former PM, Dr. Manmohan Singh delivers Valedictory Address at #NationalEconomyConclave. https://t.co/XrTd1Wbcyx

— Congress (@INCIndia) November 29, 2019
India's economic growth slowed to 4.5 percent in the July to September quarter from 7.1 per cent in the corresponding period of last year, the government data showed on Friday. The economy had a weak performance last quarter with the GDP growth rate dropping to 5 percent. The slowdown in Q2 FY20 was largely due to a sharp dip in the manufacturing sector and agriculture output, said the Ministry of Statistics and Programme Implementation in a statement.