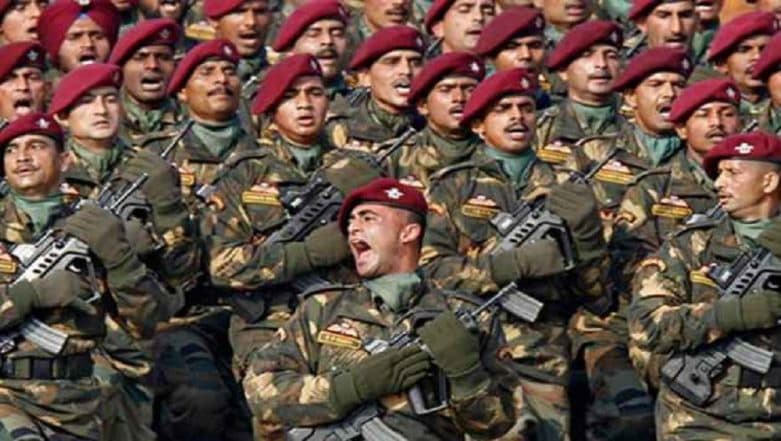 New Delhi, December 04:  In a major setback to armed forces, the Narendra Modi-led government rejected a long pending demand for higher Military Service Pay (MSP) including Junior Commissioned Officers (JCOs), reported PTI. Around one lakh service personnel including 87,646 JCOs and 25,434 personnel from the Navy and the Indian Air Force will be affected by the decision. 7th Pay Commission: Hike in Minimum Pay Beyond 7th CPC Gets No Mention in Narendra Modi's Independence Day Speech.
The United Progressive Alliance (UPA) government in 2008, assured the armed forces that there would be a separate commission for them with appropriate participation from the forces. However, there was no separate commission, or military representation, including in the secretariat, and among consultants hired by the 7th Central Pay Commission.
The MSP has two categories – one for officers while other for JCOs. Meanwhile, Acting on a petition moved by a serving Colonel Preetpal Singh Grewal, In 2016, Punjab and Haryana High Court directed the government to look into the anomalies of the 7th Central Pay Commission and to address the concerns of the Defence personnel. The main issue is regarding hardship allowance. 7th Pay Commission Latest News Today 2018: Good News! Salary Hike From January 2019.
In the petition, it was mentioned that defence personnel in "Leh" in the state of Jammu and Kashmir got Rs 10,100 as a hardship allowance, but for IPS/IAS officer of the same level, it is Rs 54,810. Similarly, in a place like Shillong, the defence officers of a particular level were not entitled to claim hardship allowance, whereas their IPS counterparts would again be entitled to Rs 54,810.