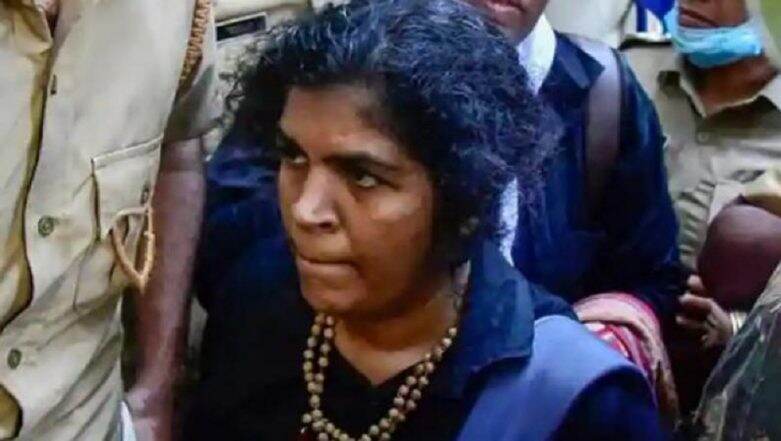 Kozhikode, January 22: Kanakadurga, one among the two women who went public after visiting the hilltop shrine of Lord Ayyappa in Sabarimala, has been thrown out of house by her in-laws. The incident was reported on Tuesday, when Kanakadurga was discharged from Kozhikode Medical Hospital, where she was admitted last week after being assaulted by her mother in-law.
Kanakadurga has registered a case with the District Violence Protection Officer. Based on the complaint, the authorities have decided to lodge her at a shelter home under police watch.
The 44-year-old was living at an undisclosed location on the outskirts of Kichi for nearly a month after visiting the Sabarimala temple -- as the Kerala government feared that she, along with Bindu Ammini (42) -- another woman of menstrual age who visited the Lord Ayyappa shrine -- could be attacked by right-wing activists.
Kanakadurga returned home last week only to be assaulted by his mother-in-law with a stick. She suffered injuries in the attack, which led to her hospitalisation.
Speaking to reporters, she said her mother-in-law demanded her to leave the house and "atone for her sins". Kanakadurga was further accused of adultery, being charged of "sleeping with other men" during the period of her absence from the house.
While the Kerala police has claimed that a total of 51 women under the age of 50 entered the Sabarimala temple in the recently concluded pilgrimage season, the Sabarimala Action Council -- an umbrella group of several conservative bodies protesting against entry of women in menstrual age inside the shrine -- said the figures are inflated. Barring Kanakadurga and Ammini, they doubt any other woman scaled the hill-top temple.