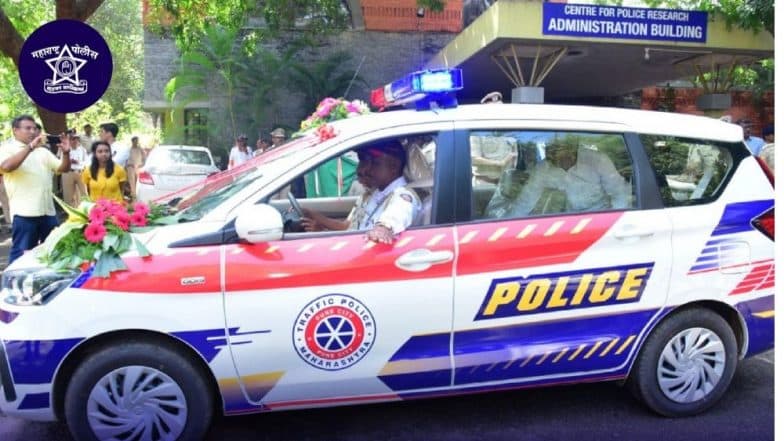 Mumbai, October 9: In an effort to curb accidents and those violating traffic rules, the Maharashtra State Highway Police has recently purchased 96 Maruti Ertigas and converted them into detectors of those flouting traffic rules. According to an Indian Express report, these vehicles equipped with speed guns, breathalysers, and tint meters will be deployed on Maharashtra's highways.
The interceptors will be deployed in all districts apart from Mumbai and they will be placed in the next two-three days. Black spots have been identified in each district where accidents take place frequently and the interceptor vehicles will be placed depending on the accident numbers.
Vehicle Insurance Premium Will Soon Depend on the Number of Accidents And Traffic Violations.
Check Maharashtra Police tweet:
#RoadSafety is not a game! In order to enforce traffic rules more effectively, Maharashtra Police introduced 96 Interceptor Vehicles on Oct 5. These vehicles will keep a check on the speed limit, hence saving lives of the citizens. pic.twitter.com/oqtA04hbqG

— Maharashtra Police (@DGPMaharashtra) October 7, 2019
These laser speed guns equipped in the cars will automatically detect speeding, identify the errant vehicles and dispatch e-challans. The algorithm in the new speed guns calculate speeds limits for small and large vehicles and record an offence using automatic number plate recognition.