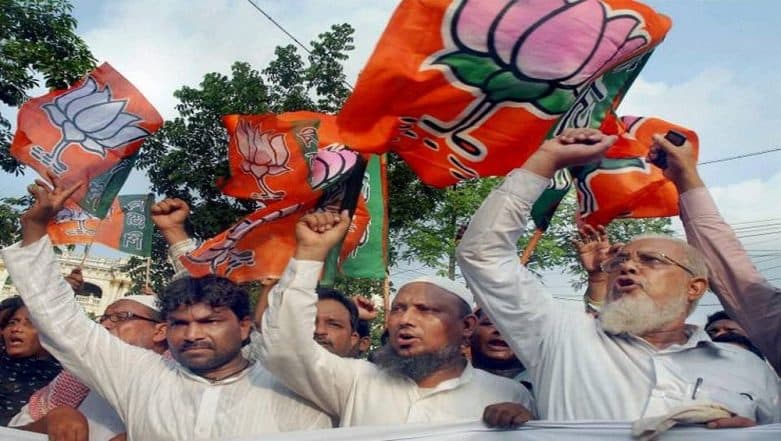 New Delhi, June 23: Responding to a US State Department report on the status of minorities in India, the Ministry of External Affairs said another nation has "no locus standi" to pass a judgement on the condition of Indian minorities. Outrightly rejecting the report, New Delhi said it is "constitutionally committed" to protect tolerance and inclusion.
The statement was issued by MEA spokesperson Ravish Kumar on Sunday, while responding to a query on how the Ministry is considering Washington's recent report which red-flags the alleged curb in religious freedom for minorities in India. US Urges Pakistan to Release Those Held for Blasphemy, Asks China to Curb Religious Freedom Abuses
"India is proud of its secular credentials, its status as the largest democracy and a pluralistic society with a longstanding commitment to tolerance and inclusion," Kumar said.
"The Indian Constitution guarantees fundamental rights to all its citizens, including its minority communities," he added.
"It is widely acknowledged that India is a vibrant democracy where the Constitution provides protection of religious freedom, and where democratic governance and rule of law further promote and protect the fundamental rights," the MEA spokesperson asserted.
Notably, the report, titled 'Report on International Religious Freedom', was released on June 25, ahead of US Secretary of State Mike Pompeo's much-awaited visit to India.