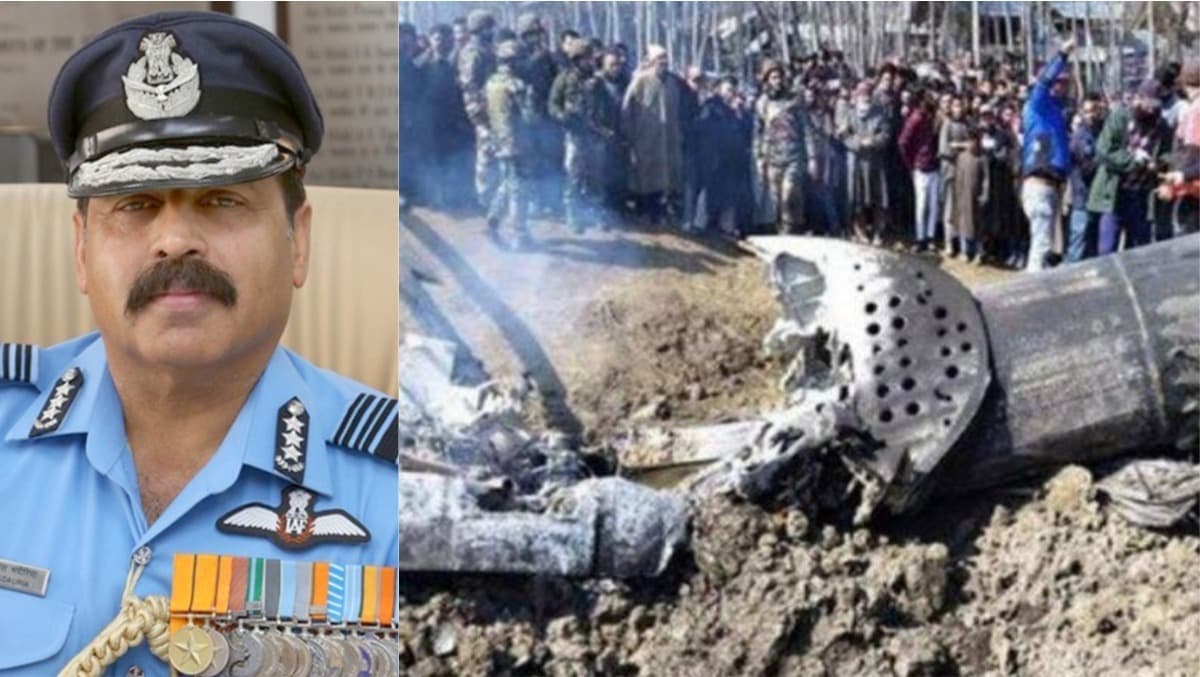 New Delhi, October 4: Air Chief Marshal Rakesh Kumar Singh Bhadauria assured the Indian Air Force (IAF) won't repeat the mistake like Mi-17 chopper crash. Acknowledging that the Mi-17 chopper crash was a "big mistake", Bhadauria said that action is taken against officers responsible for shooting down the helicopter. Six IAF personnel and a civilian on the ground lost their lives in the incident. Mi-17 Chopper Crash Over Srinagar: Confusion Created by IAF Officer in ATC Being Blamed For Fatal Accident.
"It was a big mistake. We accept it," the Air Chief said, adding that a Court of inquiry had completed its sittings last week. "Our missile hit (the helicopter). This has been established. Administrative action and disciplinary action is being taken," said Air Chief Marshal Bhadauria. Action was being taken against two officers, he added. "We will ensure such mistakes are not repeated in future," Bhadauria assured. Budgam Mi-17 Helicopter Crash in 'Friendly Fire': Need to Learn Lessons, Says Marshal BS Dhanoa.
On February 27 when the Indian and Pakistani air forces were engaged in a fierce dogfight, a Mi-17 V-5 chopper of the Srinagar-based 154 Helicopter Unit crashed in Kashmir's Budgam within 10 minutes of taking off. The Court of Inquiry concluded that a surface-to-air missile of the IAF had brought down the Mi-17 aircraft. Five IAF personnel, including the Chief Operating Officer (COO) of the Srinagar base, were held responsible for the crash.
The helicopter crashed in Budgam around 10 am on February 27 when Indian and Pakistani fighter jets were engaged in fierce aerial combat in Nowshera, a day after India's airstrike on a Jaish-e-Mohammed terrorist training camp in Balakot in Pakistan. A missile was fired at the helicopter from the Spyder air defence missile system at the Srinagar airbase as the IAF ground staff thought it was an enemy chopper.