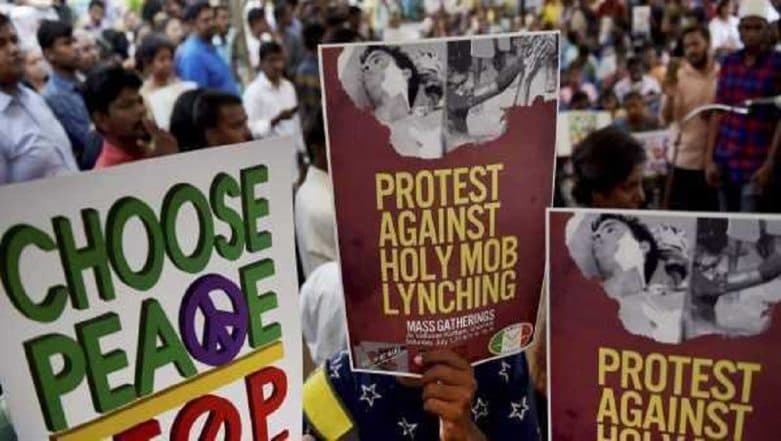 Surat, October 13: A migrant worker from Bihar who had been living in the Surat district of Gujarat for past 15 years was allegedly beaten to death on Friday. The family of the decreased Amarjeet Singh said that he was returning home from work when an agitated mob started to beat him with rods. The decreased was working in a mill in Surat's Pandeshwara city. Amarjeet had come to Gujarat when he was 17 years old for finding work. Attacks on Migrant Workers in Gujarat: State Government Assures Security to UP-Bihar Workers, Appeals Them to Return.
There have been reports of violence against migrant after a migrant allegedly raped a 14-month-old minor in the Sabarkantha district. The violence has led to several migrants fleeing the state over the fear of mob attacks and violence.
Demanding justice for his son, the victim's father said that it's a matter of hate crime and Gujarat and Bihar government should take necessary steps to curb the violence.
It is estimated that more than 50,000 migrant workers have fled from Gujarat in the last couple of months over the fear of hate crimes, but according to police, the numbers stand at 15,000.
More than 75 cases of hate crimes against migrants have been reported from Punjab, including sharing of hate messages over Whatsapp. Neary 600 have been arrested in the state, but police have so far failed to stop the hate crimes and violence.
This has allegedly started a political game in Gujarat. The Congress while attacking the ruling Bharatiya Janata Party (BJP) said it was a conspiracy by the BJP to hide its failure in the state as well as country, The Opposition also demanded that CM Vijay Rupani should be sacked for the failure to stop hate crimes and violence in the state.