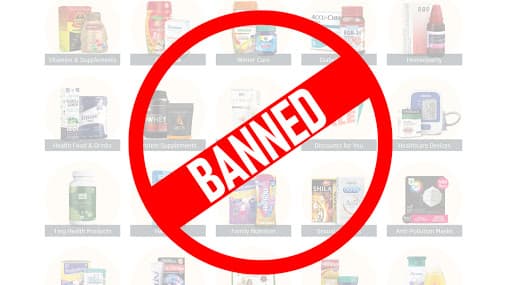 New Delhi, December 3: The Union government on Tuesday issued an order to stop the sale of online medicines until the draft rules for the regulation of e-Pharmacies are finalised. The order -- issued by the Drug Controller General (India) on November 28 -- had directed all the states and Union territories to bar the sale of medicines through online platforms without licenses with immediate effect.
According to a report, published in livemint, the government while barring the sale of medicine through online platforms had cited the Delhi High Court issued on 12 December 2018 in the matter of Dr Zaheer Ahmed Vs Union of India. The bench had then banned the sale of medicines online, following the petition filed by Delhi-based dermatologist Ahmed. Breast Milk Promises Cancer Cure After Scientist Finds Tumour-Dissolving Chemical in It.
Informing more about the latest notification, a senior official in CDSCO under union health ministry said, as the daily quotes, "As the e-pharmacy rules are in draft stage, we have issued an order to stop online sales of medicines for now. The high court order had said that online sale of medicines should be prohibited. The e-pharmacy companies don't have any licences to sell medicines through online. Till we have rules for the same in place, online sales have to be stopped."
Adding more, he stated that the court ruled the competent authority to stall the sale of all medicines through online platforms. Meanwhile, the pharma industry in India had been requesting the government for finalising rules so that they can function without hassles.
Expressing his reaction on the issue, founder and CEO of 1mg -- Prashant Tandon -- said, "The sector has huge potential to attract FDI and direct contribution towards the economic development of the country. But, e-Pharmacies are now struggling with the challenges they are faced with due to the delay in the new e-Pharmacy Rules to be released by the government." Indians Are Losing 1.5 Years of Their Lives Due To Air Pollution, Says New Study.
As per the proposed e-pharmacy rules -- opened for public comments in September 2018 -- received several recommendations from people. In the proposal, the government had mentioned that only government-registered e-portals could sell medicines. Apart from this, the Centre had said that the portals must retain prescriptions and verify details of patients and doctors.