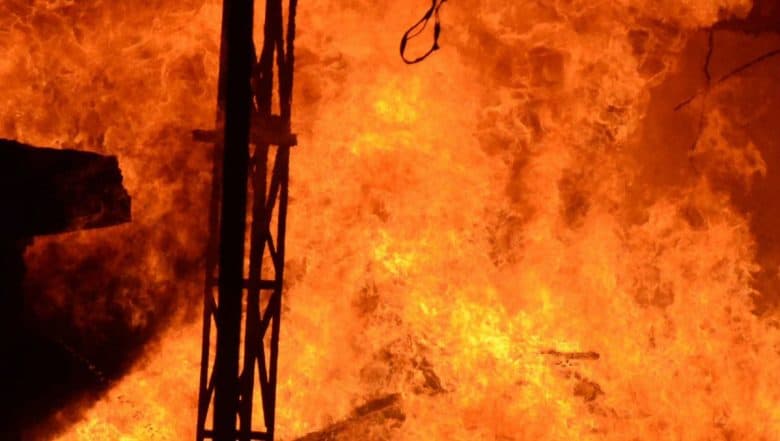 Gurdaspur, September 4: In a tragic incident, 16 people were killed while 10 others were injured after a massive explosion took place on Wednesday at a firecracker making factory in Gurdaspur district of Punjab. According to reports, more than 50 people are also feared trapped in the factory which is located at Batala town of the district. Nearby building were also damaged due to the explosion. Sivakasi: 4 Dead Due to Fire Caused at Firecracker Factory in Tamil Nadu's Virudhunagar.
Ambulances and fire tenders have immediately rushed to the spot. District authorities have also reached the place where the explosion took place. More details are still awaited. West Bengal: Fire Breaks Out at Firecracker Factory in South 24 Parganas, 10 Injured.
Video of Smoke Coming Out of Fire Cracker Factory:
According to reports, the crackers were to be used on the marriage anniversary celebrations of  Guru Nanak Dev which is scheduled to take place on September 5. Around 100 policemen are also present at the spot.