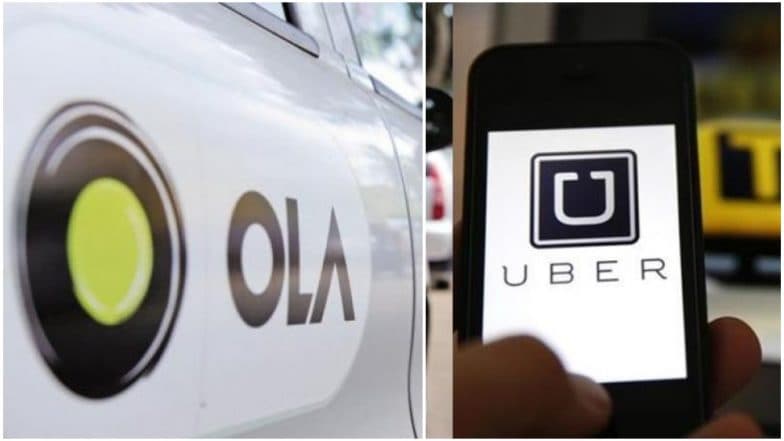 Bengaluru, September 13: The Centre may allow online cab aggregators to charge customers up to three times the base fare as surge pricing during high demand. According to an Economic Times report, the soon-to-be-framed regulations will specify the upper limit for such price hikes in addition to other guidelines that could be in line with those proposed in December 2016.
There has always been a huge debate over surge pricing. While customers have always felt hassled, cab aggregators, however, feel that surge pricing will encourage drivers to cater to areas where demand is high.Ola to Launch Self-Drive Car Rental Service in Bengaluru Soon.
The proposed rules for cab aggregators follows the Motor Vehicles (Amendment) Bill, 2019, cleared by the Rajya Sabha, which for the first time recognises cab aggregators as digital intermediaries or marketplaces. Earlier, the rules did not recognise cab aggregators as separate entities, causing firms such as Uber and Ola to operate in a grey zone. The Motor Vehicles Act, 1988, did not recognize cab aggregators as a separate entity.
Both the names of Ola and Uber came into the limelight in FM Nirmala Sitharaman's speech recently. While addressing the ongoing auto crisis in the country, she blamed the millennials who opt for Ola and Uber rather than buying their own vehicles.