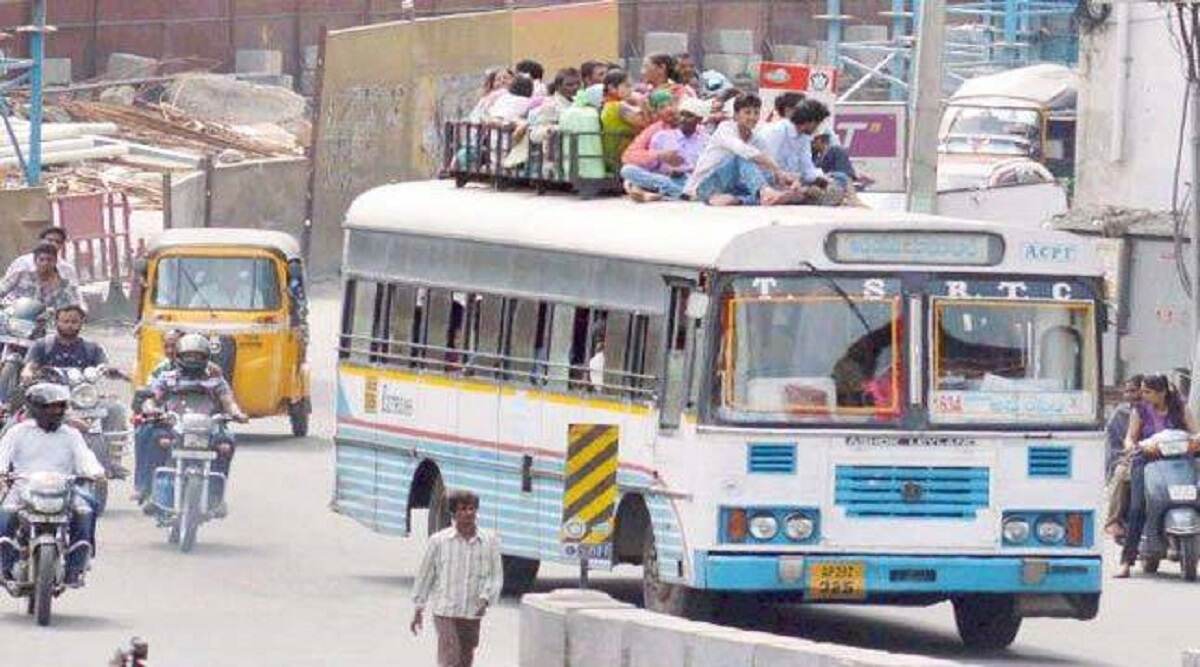 Hyderabad, October 4: The Telangana State Road Transport Corporation (TSRTC) employees will stay off the roads tomorrow as the conglomeration of unions representing over 1 lakh employees has called a strike tomorrow, October 5, 2019. The strike will leave scores of commuters stranded during the festive season. The state government has appealed to the employees to call off their agitation, assuring that their demands will be considered.
The K Chandrasekhara Rao government is also considering to rope in private bus owners and drivers to avert the commutating crisis which could arise due to the TSRTC strike. The Joint Action Committee (JAC), the conglomeration of several RTC bus employee unions, has decided to go ahead with the strike despite the government's appeal. Telangana Cop Shares Video of 24 Passengers Travelling in One Autorickshaw; Twitterati Calls for Better Public Transport System.
As per the charter of demands submitted by the JAC, they have demanded the immediate merger of the TSRTC with the state government. The demand comes days after the Andhra Pradesh government turned the Andhra State Road Transport Corporation into a state government entity.
The merger with the government would provide the TSRTC employees with all the benefits which the state government employees are entitled to. Their salaries would be revised as per the recommendations of the Pay Commission.
Among other demands raised by the JAC, includes full-time conversion of nearly half of the 1 lakh workforce employed on contractual basis. They have also demanded new hirings, alleging that no empty vacancy has been filled over the last five years.
The unions have also demanded an increase in the bus fleet, as the lack of vehicles and employees is forcing several bus drivers and conductors to do "double shift". Further, the unions have sought the clearance of employees' dues which has now collectively piped up to Rs 1,000 crores.