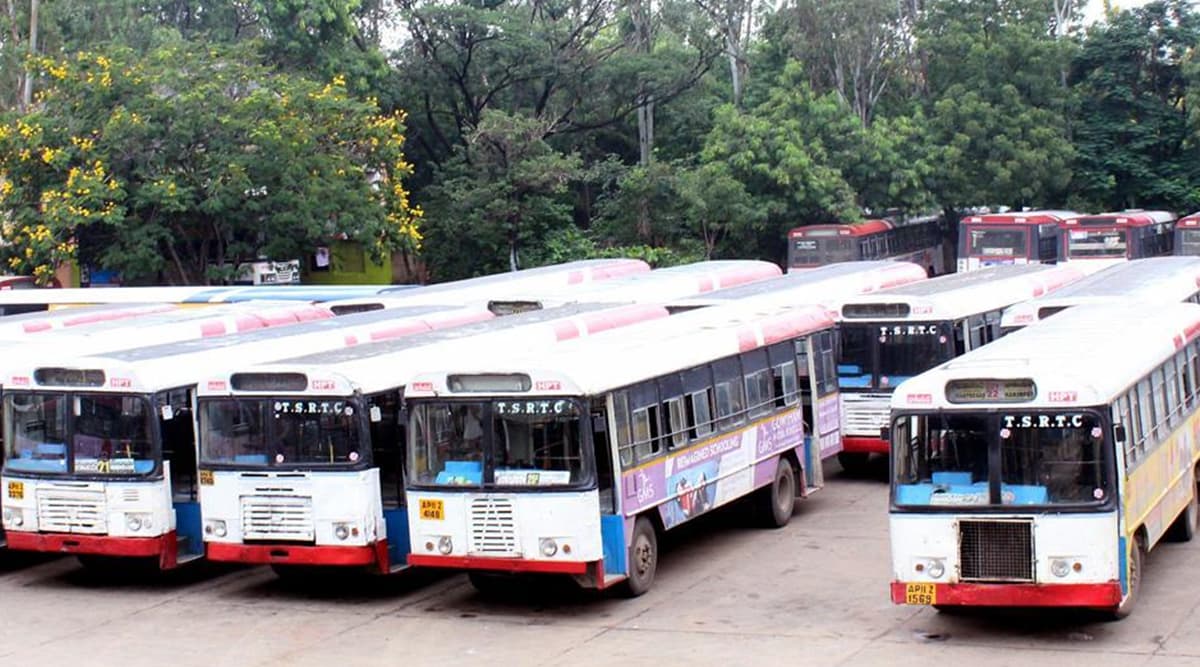 Hyderabad, November 16: In the wake of the 'Bus Roko' call given by the Joint Action Committee (JAC) of the striking employees of the Telangana State Road Transport Corporation (TSRTC), Section 144 CrPC has been imposed at all TSRTC depots in Hyderabad. Commuters will be hit and academic activities will be disturbed if such Bus Roko programmes are allowed in the city. Section 144 CrPC, which prohibits assembly of more than four people in an area, has been imposed for a day on November 16. Reports inform that Hyderabad police has issued prohibitory order around 500 meters of each of the bus depot and at bus Bhawan. Anjani Kumar, Commissioner of Police, Hyderabad said any person violating this prohibitory order will be arrested. Telangana Govt Sacks 48,000 Employees of State Road Transport Corporation For Not Calling Off Strike.
The employees of Telangana State Road Transport Corporation (TSRTC) have been protesting since October 5 with several demands including revision of pay. In the last one month, at least five RTC employees have committed suicide since the commencement of the strike. However, the TSRTC have now decided to temporarily drop their main demand for the Corporation's merger with the government. Meanwhile, the Joint Action Committee (JAC) of the striking employees took the decision to keep aside the demand as the government showed no sign to soften its stand on the 41st day of the protest on Thursday. TSRTC Strike: K Chandrashekar Rao Says 5,100 Routes of Telangana Buses to Be Privatised, Sets November 5 Deadline for Protesting Workers.
A TSRTC employee, Ravinder Reddy was quoted by ANI saying that Telangana Chief Minister K Chandrasekhar Rao was not concerned about the lives of the protesting workers and mentioned that they would sit on a hunger strike starting Saturday. Another employee, Ramadevi urged the state government to fulfil their demands."We shall continue our strike until the demands are fulfilled," he said." It has been 42 days since we began our strike but the government is not responding at all. We urge the government to fulfill the other 25 demands," Ramadevi said.