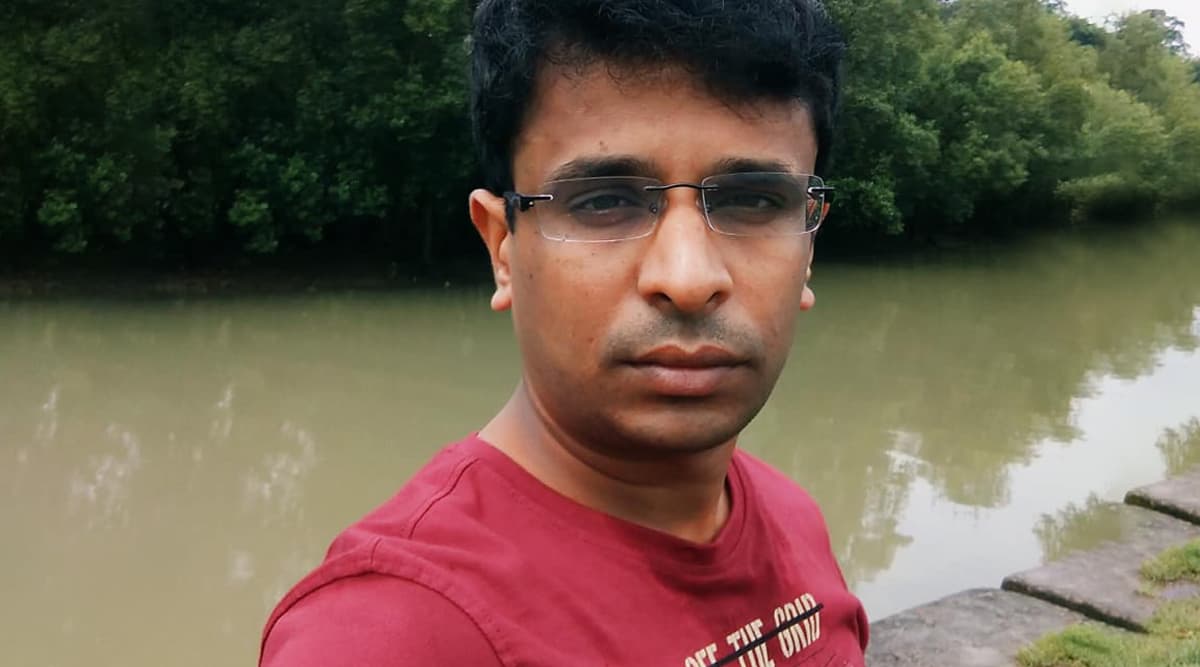 Mumbai, December 3: Shanmuga Subramanian, the techie who has been credited with the "discovery of debris from the Vikram lander", has become the subject of interest for the press. US space agency NASA declared on Monday that it had located the Chandrayaan-2 moon lander Vikram. The Space agency also said that it was helped by the effort of Shanmuga Subramanian, who had been doing his separate research on the Vikram lander. Chandrayaan 2: NASA Finds Debris of Vikram Lander on Moon's Surface, Tweets Image.
The New York Times headline read, "NASA Finds India's Vikram Moon Lander Crash Site, With Amateur's Help." The article mentions how on October 3, 2019, Shanmuga Subramanian had tweeted about what he thought could be the debris of Chandrayaan-2 lander Vikram Lander Strewn on Moon's surface.
Check the October 3 Tweet Below
Is this Vikram lander? (1 km from the landing spot) Lander might have been buried in Lunar sand? @LRO_NASA @NASA @isro #Chandrayaan2 #vikramlanderfound #VikramLander pic.twitter.com/FTj9G6au9x

— Shan (@Ramanean) October 3, 2019
Shanmuga Subramanian lives in Tamil Nadu's Chennai and hails from Madurai, India. He has worked for Cognizant, an American multinational corporation that provides IT services, in the past and is currently working with Lennox India Technology Centre.
He Shared the News of NASA Crediting Him on Twitter
@NASA has credited me for finding Vikram Lander on Moon's surface#VikramLander #Chandrayaan2@timesofindia @TimesNow @NDTV pic.twitter.com/2LLWq5UFq9

— Shan (@Ramanean) December 2, 2019
US space agency NASA on Tuesday tweeted saying that it has found the debris of the Vikram Lander of Chandrayaan-2. The lander had lost communication moments before making a soft landing on the moon on November 7. The agency shared images clicked by its Lunar Reconnaissance Orbiter (LRO) camera, that show the site's changes on the moon and the impact before and after the lander made a hard landing on the surface of the moon.
India's ambition to become only the fourth country in the world to send a lander on Moon and the first country to land on the moon's South Pole met with disappointment after Vikram lander lost contact just moments before the touchdown on September 7.