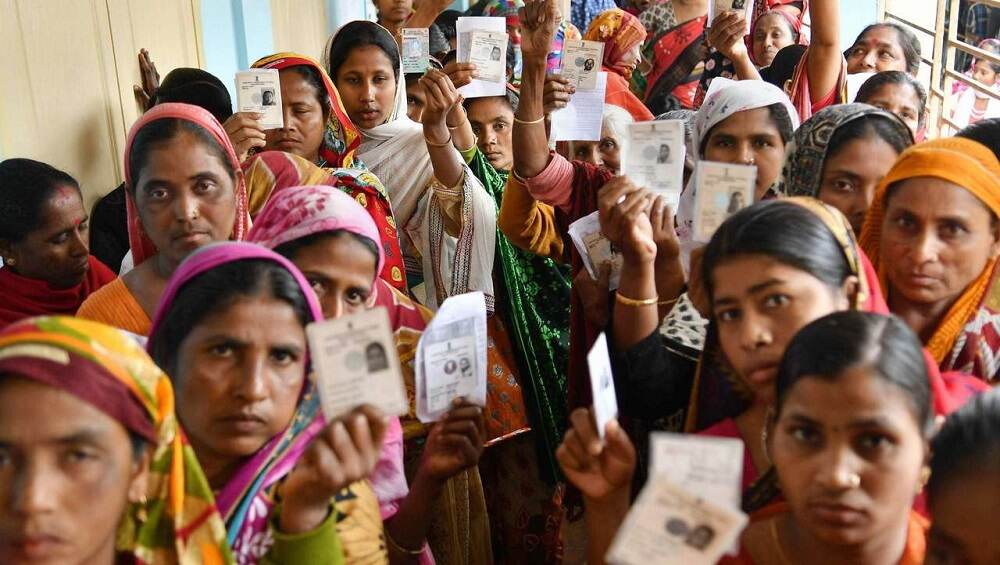 Exit poll results of the high-stake assembly elections 2019 in Maharashtra and Haryana are being declared from 6:30 pm onwards. All major news channels, in tie-up with their respective research agencies, will be broadcasting the post-poll survey outcomes. The exit poll results of news channel India Today/Aaj Tak, in collaboration with research group Axis My India, could be viewed live via the embedded links further below. When Will Voting Time End in Maharashtra?
Voting in both Maharashtra and Haryana is scheduled to end at 6 pm. However, at some of the polling booths, the voting time would be increased to allow all those in queue to cast their mandate. The Election Commission of India (ECI) has issued a strict warning to the media outlets, barring them from airing the exit poll outcomes on their channels or digital arms before 6:30 pm. The survey results, if released amid the conduct of polls, would violate the Model Code of Conduct (MCC) as it would influence the voting behaviour.
Watch Live Streaming of Aaj Tak-Axis My India Exit Poll Results Here:
Watch Live Streaming of Exit Poll Results on India Today:
In the single-phase polls held in Maharashtra and Haryana today, a total of 288 and 90 vidhan sabha seats were contested in both the states, respectively. The official results will be declared on Thursday, October 21, when the Election Commission has scheduled the counting of votes.
In both the states, the incumbent governments are led by the Bharatiya Janata Party (BJP). The saffron party is hopeful of another term for Devendra Fadnavis and Manohar Lal Khattar, their respective Chief Ministers in Maharashtra and Haryana. The party had aggressively campaigned on the issue of nationalism, national security and Article 370 revocation, while the Opposition attempted to leverage on the rise in unemployment and the ongoing economic slowdown.