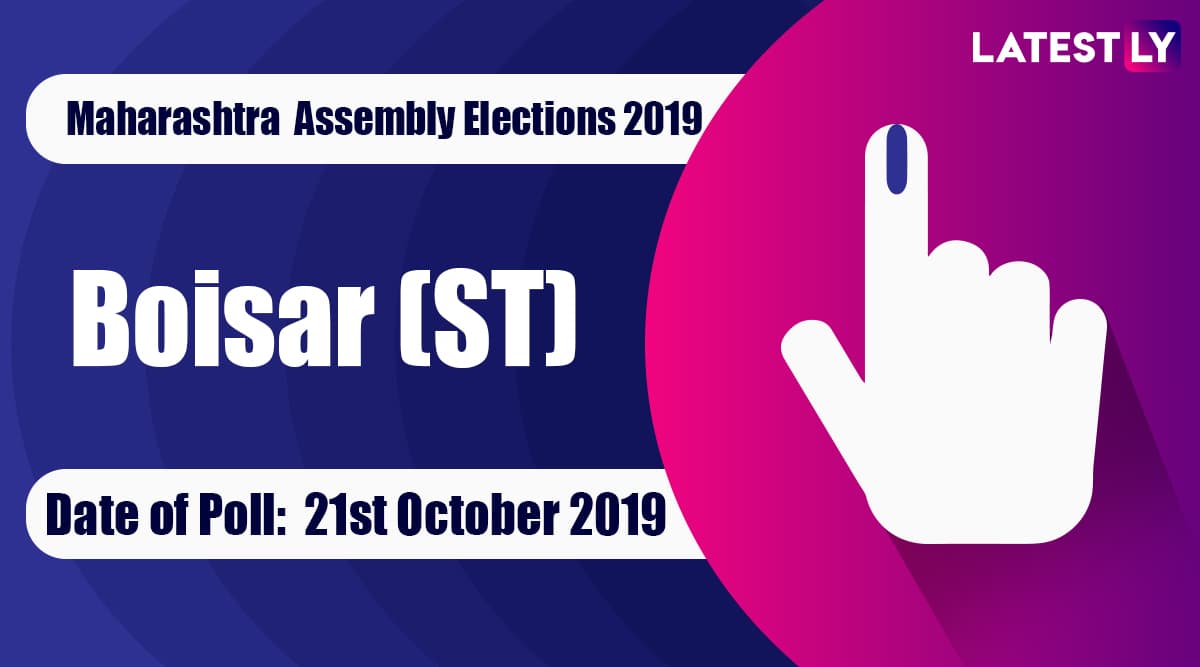 Result of the assembly elections in Boisar constituency, along with all other assembly segments of Maharashtra, will be declared by the Election Commission on October 24. The Boisar seat will go to polls in the single-phase elections to be held on October 21. The electoral contest here is primarily between the Bharatiya Janata Party (BJP)-Shiv Sena alliance and the Opposition's coalition of Congress and Nationalist Congress Party (NCP) as well as the Bahujan Vikas Aaghadi. Vilas Tare is the sitting MLA from this seat. Who Will Win Maharashtra Assembly Elections 2019? Here's What ABP News Opinion Poll Results Predict.
From the Boisar seat, the Shiv Sena has issued ticket to Vilas Tare, the sitting MLA from the seat. He is likely to face competition from Bahujan Samaj Party (BSP) candidate Sunil Dasharath and Vanchit Bahujan Aaghadi candidate Rajesh Raghunath Patil. Sitting MLA Vilas Tare is a two-time MLA from Vanchit Bahujan Aaghadi, who joined the Shiv Sena recently.
In the 2014 Maharashtra assembly elections, the saffron alliance of BJP-Sena returned to power after a hiatus of 15 years. Both the parties had contested without a pre-poll pact, and had ended up winning 122 and 63 seats, respectively. The Congress and the NCP -- which also fought without a pre-election alliance -- were reduced to 42 and 41 seats, respectively. Following the polls, the BJP and Sena sealed a post-election coalition to jointly form the government.
Along with Maharashtra, the state of Haryana -- with 90 legislative assembly seats -- will also go to polls on October 21. In both the states, the pollsters have given the edge to the BJP. The party was predicted to win up to 78 constituencies in Haryana in one of the surveys. In Maharashtra, the BJP-Sena alliance was predicted to bag up to 205 out of the 288 constituencies, as per one of the opinion polls.