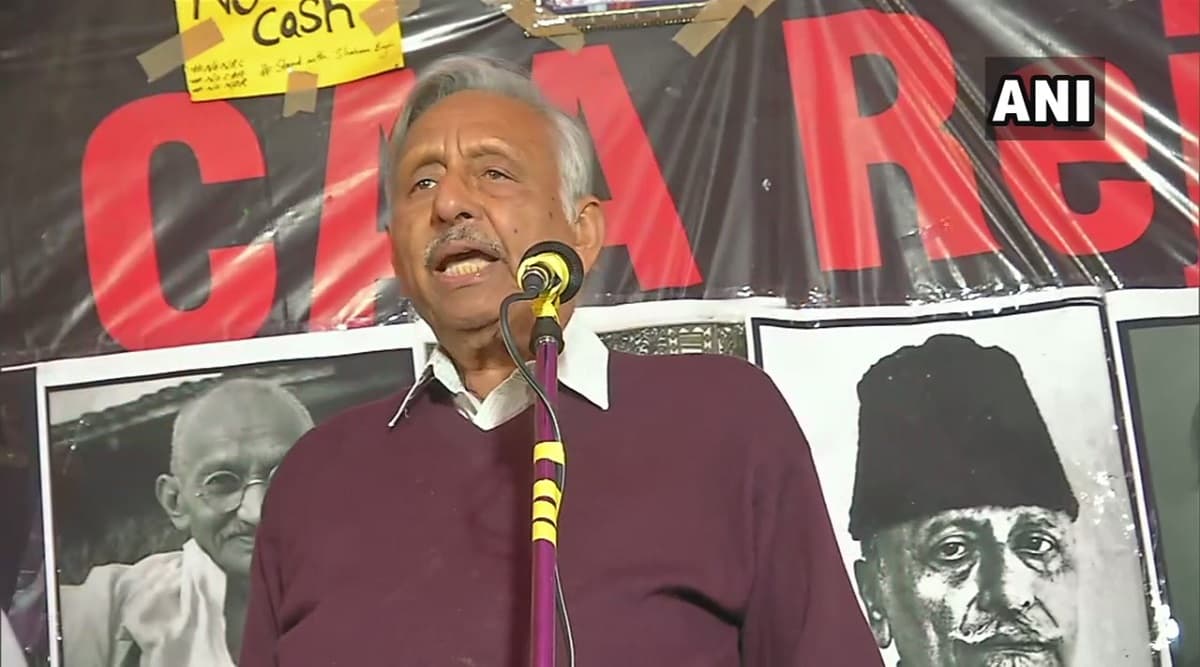 New Delhi, January 14: In what is likely to draw flak from the Centre-ruling Bharatiya Janata Party (BJP), senior Congress leader Mani Shankar Aiyar on Tuesday lashed out at the ruling regime using the "kaatil (murderer)" remark. Aiyar, who joined the protests underway at Delhi's Shaheen Bagh against the CAA-NRC project of the government, said he is ready to "sacrifice" himself in this struggle. Delhi HC Asks Police to Look Into Closure of Kalindi Kunj-Shaheen Bagh Stretch.
Aiyar, while addressing the protesters, said he would back the anti-CAA agitation in all possible ways including putting his life at stake. "I am not talking about others, but myself. I promise to each and everyone of you that what all I could do, I would do for this struggle," the former Union Minister said.
"Whatever you want from me? I am ready for it. Whatever sacrifices are to be made, I am ready for it. Let us see whose hands have more strength, ours or that kaatil's (assailant's)," Aiyar was heard as saying.
Watch Video of Mani Shankar Speaking at Shaheen Bagh Protest
#WATCH Congress leader Mani Shankar Aiyar at the protest against #CAA & #NRC, in Delhi's Shaheen Bagh: Jo bhi qurbaniyan deni hon, usme main bhi shaamil hone ke liye tayaar hun. Ab dekhein ki kiska hath mazboot hai, hamara ya uss kaatil ka? pic.twitter.com/ojV4QU9dMs

— ANI (@ANI) January 14, 2020
Aiyar had, in 2014, drawn massive ire from the Bharatiya Janata Party (BJP) when he ridiculed Narendra Modi's "chai wala" campaign by saying that he should serve tea at the All India Congress Committee (AICC) headquarters.
Ahead of the Gujarat assembly elections 2017, Aiyar ended up stoking a row while condemning the alleged communal remarks of PM Modi. "Ye aadmi bahut neech kisam ka aadmi hai, is mein koi sabhyata nahi hai, aur aise mauke par is kisam ki gandi rajniti karne ki kya avashyakta hai? (This man is a low-life person, he isn't cultured... at this moment why does he need to practise such dirty politics?)," he was quoted as saying by news agency ANI.
Aiyar's remarks drew casteism charge from the BJP, which accused the Congress of offending lower caste people. Although Aiyar issued a clarification that his statement was not aimed at Modi's caste but his character, the issue had snowballed into a major controversy -- prompting the Congress to interimly suspend him.