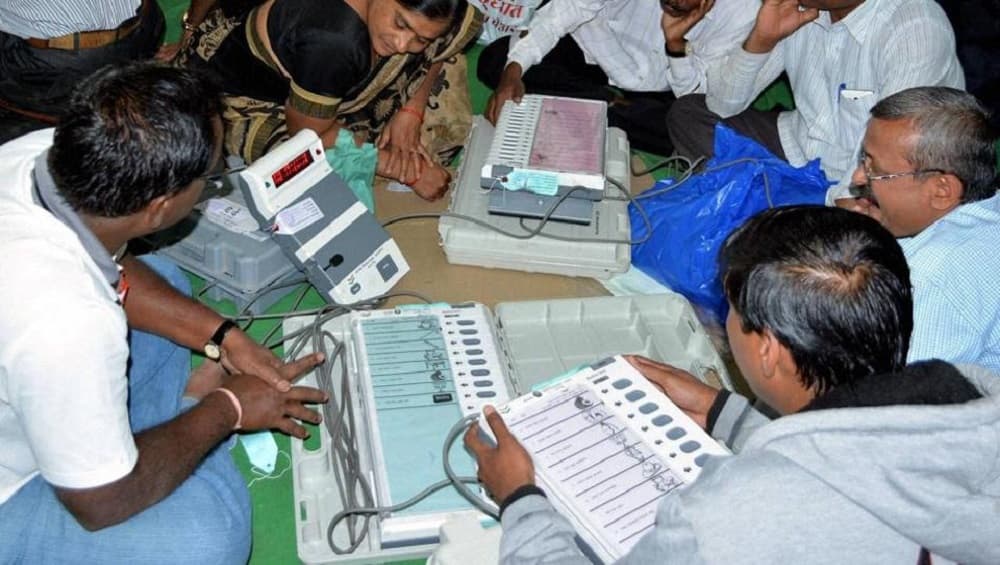 Bengaluru, December 9: The counting of votes for Krishnarajpet Assembly seat in Karnataka began on Monday morning amid high security. The election results have been declared and BJP Candidate Narayan Gowda won from the constituency, defeating JD(S) candidate BL Devaraj.
Krishnarajpet is among the 15 seats that went to by-polls on December 5, 2019, and the results will decide the fate of the state whether ruling Chief Minister B S Yediyurappa-led Bharatiya Janata Party would retain power or lose to Congress-JD(S) coalition.
Among the key candidates for the Krishnarajpet Assembly seat in Karnataka include BJP's KC Narayanagowda, Congress's K.B. Chandrashekar and JDS's BL Devaraj. The seat is currently represented by KC Narayanagowda, who has switched his boat from JDS to BJP. Karnataka Bypolls 2019 Exit Polls Results: BJP to Maintain Majority Status in Assembly With Victory in 8-12 Seats, Predicts Surveys.
According to the three major exit polls -- released following the by-elections -- the state-ruling BJP is likely to retain power. As per Power TV exit poll, BJP might win between 8 to 12 constituencies, while Congress could bag 6-8 assembly constituencies. The Janata Dal (Secular) would be restricted to 0-1 constituencies. Others or independents might also bag one constituency.
On the other hand, Public TV predicted 8-10 seats for the BJP, while BTV predicts nine seats for the BJP. Both the exit polls predict 3-5 for Congress and 1-2 assembly segments for JDS. Currently, BJP has 105 MLAs in the 208-member assembly and would need to stretch its strength to 112 after the by-election outcome.
However, the bypoll results will make the assembly's strength to 223, making the 112 the new halfway majority mark. In the Karnataka Assembly, BJP has 105 MLAs (including an independent), the Congress 66 and the JD(S) 34. Besides, there is one BSP member, a nominated MLA and the Speaker.