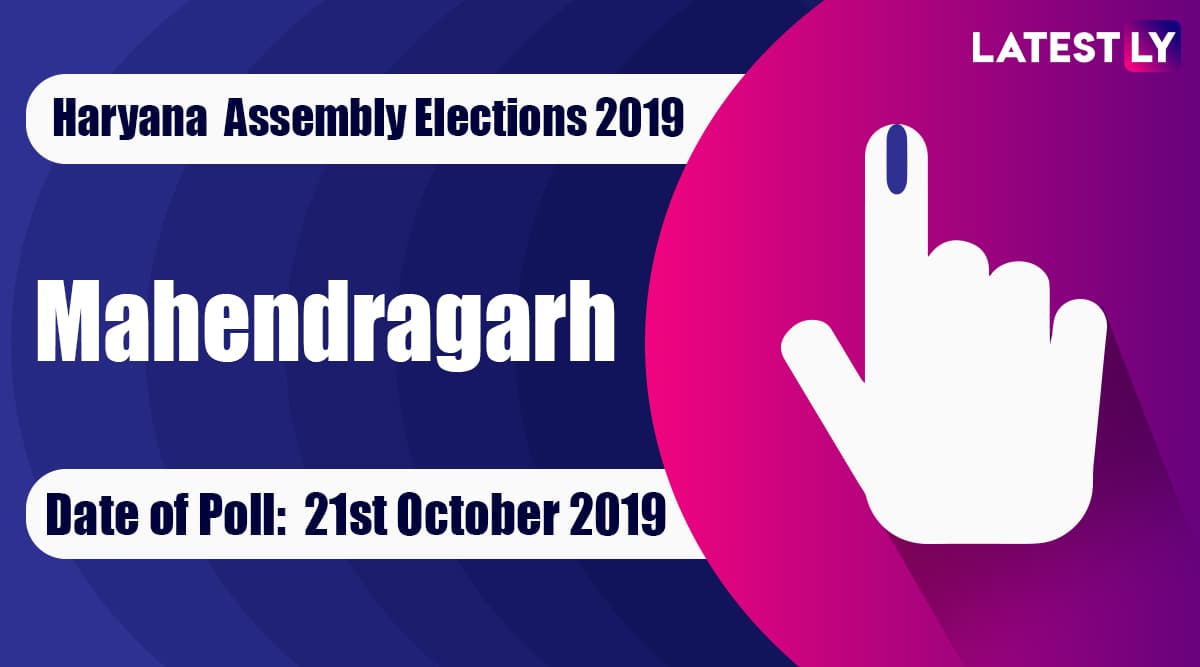 The Mahendragarh Vidhan Sabha constituency falls in the Mahendragarh district of Haryana. Rao Dan Singh of the Congress won the seat in Haryana Assembly Elections 2019. The results were declared on October 24. Known as the emerging education hub of Haryana, Mahedragarh has a total number of 1,95,318 registered voters. The seat had been a stronghold of five-time MLA Ram Bilas Sharma of the Bharatiya Janata Party (BJP). Voting in Mahendragarh for Haryana Assembly Elections 2019 took place on October 21. Counting of votes took place on October 24.
Ram Bilas Sharma of the BJP had won the 2014 Haryana Assembly Elections, defeating Congress party's Dan Singh Rao, who had also been a three-time MLA. Congress had fielded Dan Singh again for Haryana polls 2019 against AAP's Ajay Sharma, INLD's Rajender Singh and BJP veteran Ram Bilas Sharma. Haryana Assembly Elections Results 2019 Winners List: Names of Winning Candidates of BJP, Congress, INLD, JJP
The elections in Haryana come months after Lok Sabha Elections 2019, which witnessed a massive victory for the BJP. Meanwhile, Assembly polls were also be taking place simultaneously in Maharashtra.