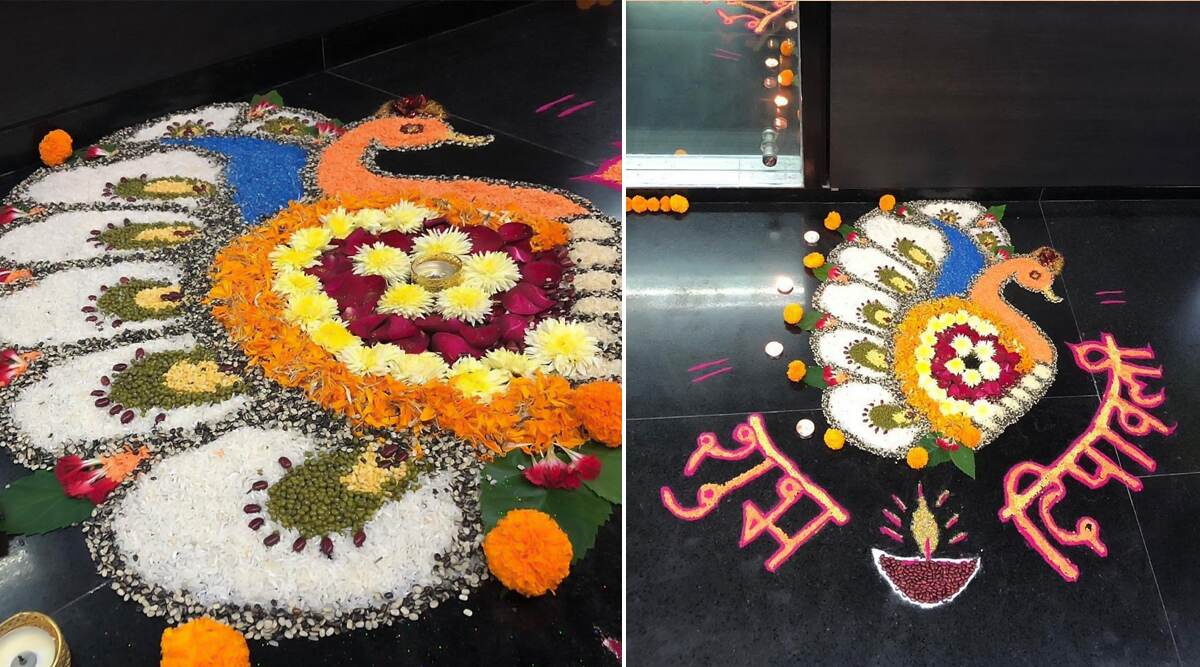 Diwali, also known as Deepavali, is incomplete with houses decorated with beautiful and colourful rangolis. An essential part of the festival of lights is cleanliness, hygiene and decoration. Diwali Ki Safai (House sanitisation for Diwali) has already begun. It is said that Goddess Lakshmi, who is said to be the Goddess of prosperity and wealth, only enters(blesses) houses that are clean. Therefor people clean their homes thoroughly and then decorate it with flowers, lights and other trinkets. Rangoli is a way of beautifying the house during Diwali using a variety of colours. Powdered colour is used to create art on the floor in various designs. Sometimes people go creative with Rangoli and use flower petals instead of clours and sometimes even kitchen ingredients such as pulses and grains. Easy Rangoli Designs for Diwali 2019: Simple Rangoli Patterns With Colours and New Pookalam Designs With Marigold Flowers for Deepavali (Watch DIY Videos).
Pulses and grains come in a variety of colour, so one can go really creative with a variety of designs. 2019 will see Diwali celebrated on October 29, which means it isn't even a week to Diwali. It is important that you prepare your Diwali rangoli designs soon. Let us help you with some creative rangoli designs using pulses, grains and flowers. Take a look:
You Can Create a Classic Ganesha
View this post on Instagram
Amazing Pattern
 

View this post on Instagram
You Can Make a Peacock With Grains And Pulses
View this post on Instagram
Rangoli Made out of Kidney Beans
View this post on Instagram
You can play around with the designs using flowers, leaves and lit clay lamps. These designs may look intricate and difficult but once you start you will be able to catch up. However, if you are lazy like us, go for these easy rangoli patterns with dots and colours to decorate your house this Deepavali. People usually make use of rangoli powder, dry flour, rice powder, etc. Depending on the area of your house, plan out the size of your rangoli. Make sure you leave a way for people to walk so that your rangoli design is not messed.