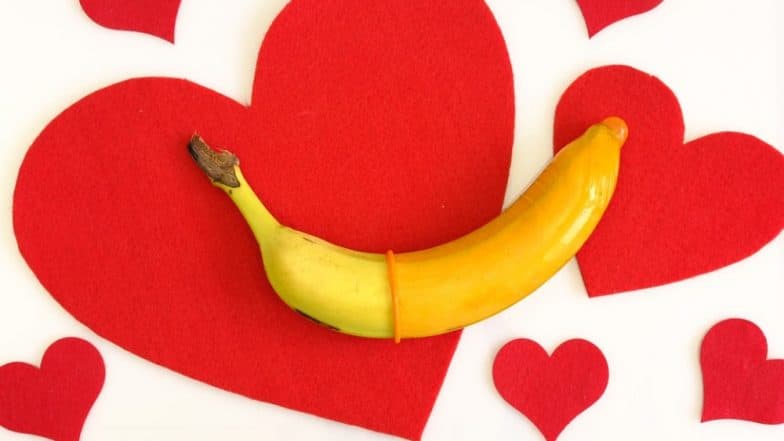 International Condom Day is observed on February 13 to raise awareness about safe sex. International Condom Day 2019 advocates the use of condoms to prevent Sexually Transmitted Diseases (STDs) including HIV and unwanted pregnancies. AIDS Healthcare Foundation (AHF), an internationally known non-profit organisation has been observing International Condom Day, a day ahead of Valentine's Day with an aim to make condom as an essential item for a safe sex life since 2009. Every year AHF comes up with a theme talking about the significance of the day.
The organisation strives to reduce the spread of HIV through safe sex practices. The day has been purposely placed a day before Valentine's Day trying to promote safe sex before the day dedicated for love. While many do not like the use of condoms, International Condom Day 2019 tries to place it as a healthy lifestyle choice. International Condom Day 2019: Can Condoms Cause STDs? 5 Mistakes You Should Avoid at All Costs.
International Condom Day 2019 Theme
The theme of International Condom Day 2019 is 'Safer is Sexy'. AHF which operates in 43 countries observes a month-long nationwide tour with different events and programs. This year they will be celebrating the day with various seductive and burlesque style dances trying to attract people and thus raise awareness. International Condom Day 2019: Chicken Tikka Masala to Cannabis These Are 8 Weirdest Condom Flavours That Will Make You Glad You Came.
To highlight 'Safer is Sexy' various individual dance performances portraying sexual scenarios where a condom is shown as a sexy and safe protective option will be held. The Healthcare Foundation hopes these seductive shows will help people choose healthier sexual choices. This year, AHF will be giving one million free condoms and provide free STD testings and HIV screenings at their events held throughout February.
Watch the video below:
Talking about the observation and events, AHF president Michael Weinstein said, "AHF is putting sexy back in safer sex. Our own brands of condoms Love and Icon send clear messages. Love is the best protection! A man can be an Icon by protecting himself and his partner." The tour will be hosted in seven cities across the United States including Los Angeles, New York, Atlanta, Dallas, Houston, Washington DC and Miami along with different events planned in over 50 countries worldwide.