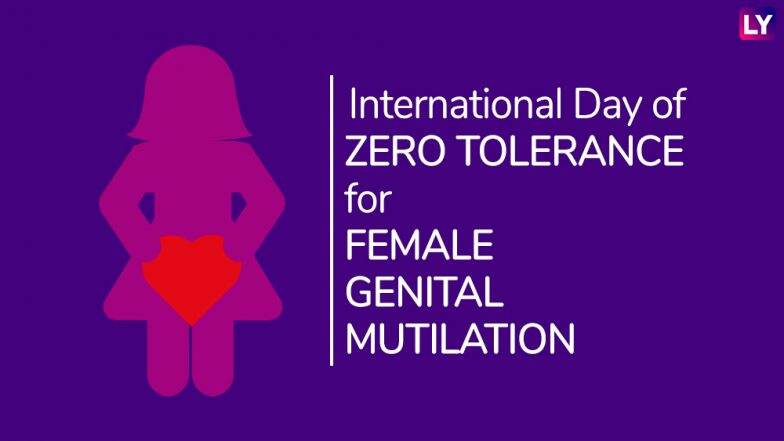 The International Day of Zero Tolerance for Female Genital Mutilation is observed every year on the 6th of February. The day raises a significantly critical issue of female genital mutilation that has been robbing little girls off their dignity and human rights. Female Genital Mutilation is shameful practice against the females that involves injuring or altering the female genitalia for a reason beyond medical comprehension. The practice has been slammed, and steps are being taken to eradicate the practice. Hence, the day of Zero Tolerance for Female Genital is observed to generate awareness and take urgent measures to combat the malpractice. What is Female Genital Mutilation? How Circumcision of Girls Affects Lives in The Long Run.
What Is International Day of Zero Tolerance for Female Genital Mutilation?
Also known as female genital cutting and female circumcision, FMG is malpractice that is more than third-degree torture. Therefore on 6th February is a United Nations-sponsored annual awareness day is observed called the International Day of Zero Tolerance for Female Genital Mutilation. The motto of this day is to spread awareness regarding this malpractice and eradicating FGM. The hashtags used are #EndFGM and #Womenmatter. According to the United Nations, Female genital mutilation (FGM) comprises all procedures that involve altering or injuring the female genitalia for non-medical reasons and is recognised internationally as a violation of the human rights of girls and women.
Significance of International Day of Zero Tolerance for Female Genital Mutilation
The malpractice finds its roots into the gender-bias faced by the females. The torturous and cruel, inhuman and degrading treatment, doesn't only rip the little girls off their rights but also affects their health and may sometimes even cause death. The procedure includes cutting, piercing, completely removing, or sewing closed all or a part of a girl's external vagina. The method may cause severe bleeding, urinating problems, infections, birth complications and cysts. It is practised for bizarre reasons such as ensuring the girl's virginity, making the girl "suitable" for the man she will get married to, hygiene, and making sex more comfortable for the man, etc. The grave injustice towards the female section of the society requires immediate addressal. Many people don't even know that this practice is not right and therefore awareness is a dire need to combat this issue.
Mostly carried out on little girls whose age varies anywhere from infancy to 15, the procedure is most concentrated in 29 countries in Africa and the Middle East. Some traces of cases have also been seen in India, Pakistan, Indonesia, Iraq, etc.