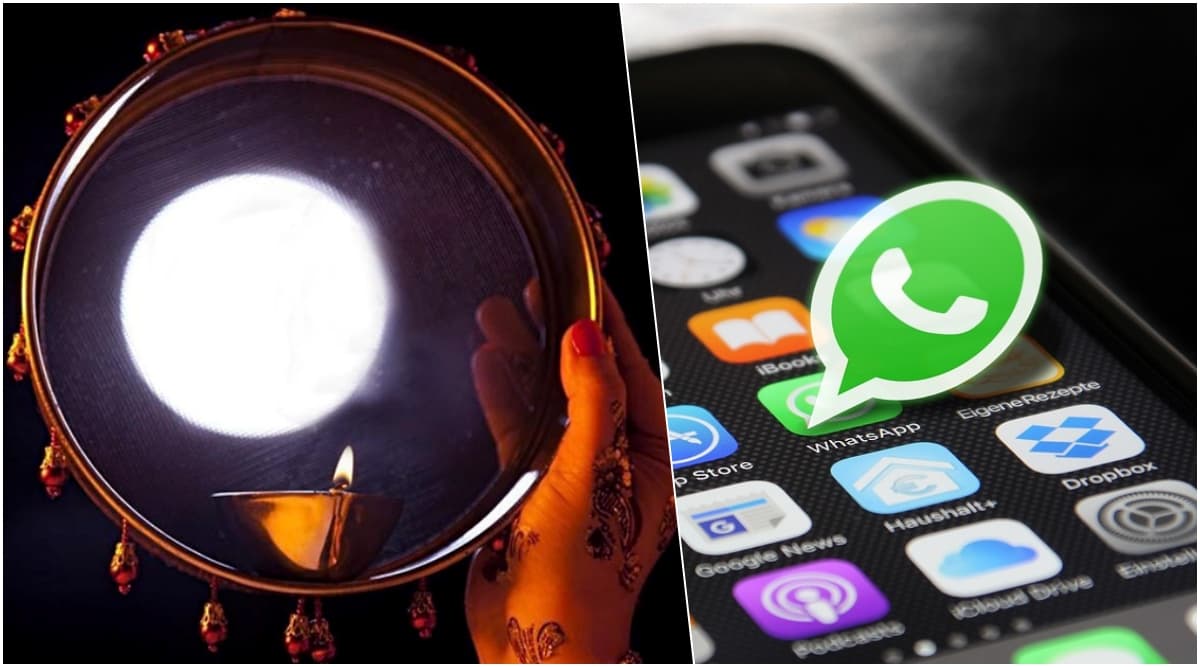 An important festive observation of Karwa Chauth 2019 is soon approaching. The Hindu festival prominently celebrated by married women will be marked on October 17 this year. On this day women keep a full-day strict fast for their husbands praying for his long life. Women only eat food after looking at the risen moon and after the husband feeds them the first morsel. A lot of partners exchange love messages, romantic greetings on this day. One of the very common ways of wishing these days is through WhatsApp Stickers. And one of the ways of making it even more special is that you can custom make the stickers with your photos. WhatsApp has this lovely feature of making customised stickers by using photos. So this Karva Chauth 2019, make personalised stickers with your husband/wife pictures and send them to your partner.
Karwa Chauth is mostly followed by the married women but even unmarried women keep a fast to who pray for their prospective grooms. It is celebrated by women in states of Punjab, Uttar Pradesh, Madhya Pradesh and Rajasthan. Over time with its inclusion in films and serials, the popularity of this day grows. People send messages celebrating love and relationship to married couples wishing them a great future. For this Karwa Chauth we show you how to make personal and customised stickers. Karwa Chauth 2019: Is It OK to Fast? From Diabetics to Women on Periods, 6 People Who Shouldn't Observe the Vrat.
Karwa Chauth 2019 WhatsApp Stickers
For making a personalised sticker on WhatsApp, you will have to download a third-party sticker maker application from the App store. There is a sticker maker for WhatsApp developed by Viko on your android smartphone.

Also, download a background eraser application from the play store. Install both these applications.

Select you and your partner's pictures which you want to make as stickers. With the help of this application remove the background from the picture and save it into a PNG format. Remember, WhatsApp supports on PNG type files for stickers, so recheck the file name.

Open the sticker maker application and click on create a new sticker pack. Fill in the names and author columns.

Now open the PNG file which you have saved on your phone onto the tray icon. Your sticker is ready.

To use them in the application, you will have to create at least 3 stickers for a pack. Save the pack and click on add to WhatsApp.

Open WhatsApp and go the stickers, the new sticker pack should be updated her. Select the sticker that you want to send and surprise your partner.
Watch Video of How to Make Own WhatsApp Stickers With Photos:
Additionally, you can also send dedicated festive stickers by downloading special sticker packs from the Play Store. All you have to do is download Karwa Chauth stickers and then use them via the messaging application.
So this Karwa Chauth make an extra effort to send heartfelt greetings to your partner. You can make stickers from your favourite pictures and send them on several occasions later on too. We wish you have a Happy Karwa Chauth celebration.