The year's first and popular Hindu festival is here and the individuals will celebrate with great pomp and fervour. For the first time in 100 years wherein the Makar Sankranti was celebrated on January 14, this year, it will be observed on January 15. The auspicious hindu festivity is celebrated across the country; although the tradition and customs are different, the core essence remains the same.
Makar Sankranti depicts the entry of the sun into the zodiac sign of Makara (Capricorn). It marks the onset of summer following which six months auspicious period for Hindus known as Uttarayan begin. It also has references in The Mahabharata when Bhishma Pitamah waited for the sun to be in Uttarayan to breathe his last on a bed of arrows. Makar Sankranti 2019 Date Changes After 100 Years! The Harvest Festival Will be Celebrated on January 15 This Time, Know Why.
The significance of Makar Sankranti in different cultures
Makar Sankranti is known by various names in different states of the country. In Assam, it is known as Bihu, Sakraat in Bihar and Jharkhand, Poush Sankranti in West Bengal,  Pongal by Tamilians. It is known as Uttarayan in Gujarat and Rajasthan; the day is also observed as Maghi and Khichdi in different traditions and customs. Makar Sankranti is dedicated to Hindu God Surya thanking for nature and its resources.Til-gul, a sweet made of sesame and jaggery is a popular dish during this time in central regions of the country. As sugarcane is harvested during this time, dishes made of jaggery like gajak is made.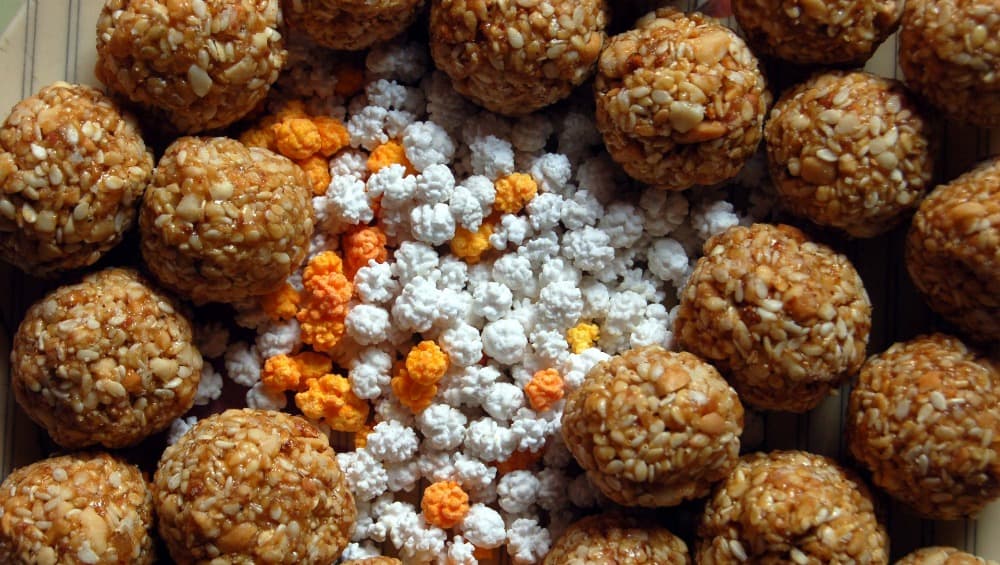 Many Hindus believe in taking a dip in holy rivers like Ganga, Yamuna, Godavari and Krishna on Makar Sankranti. They believe that they will be washed off their past sins by taking the bath. Various legends, stories and mythologies are also attached to the celebration of Makar Sankranti in different states. 'Tamil Thai Pongal' also known as 'Festival of the Tamils' is celebrated on the first month Thai of the Tamil calendar. Farmers thank the Sun and nature for a good harvest during this festival.
The festival is observed as Lohri in Punjab where again it is a harvest festival. Farmers observe the day after Lohri as Maghi, which s the financial New Year. In Uttar Pradesh, Makar Sankranti marks the beginning of the Kumbh Mela that sees lakhs of devotees in attendance. In Kerala, the Sabarimala pilgrimage ends on this day with Makaravilakku. Kite Flying is a popular event during this time and various kite festivals are organised which sees a lot of tourists in attendance. We at LatestLY wish everyone celebrating 'Happy Makar Sankranti'.
(The above story first appeared on LatestLY on Jan 15, 2019 09:14 AM IST. For more news and updates on politics, world, sports, entertainment and lifestyle, log on to our website latestly.com).